Are you and your significant other running out of date night ideas?
It's time to spice things up a bit with the ultimate Fremont Street date night challenge in downtown Las Vegas!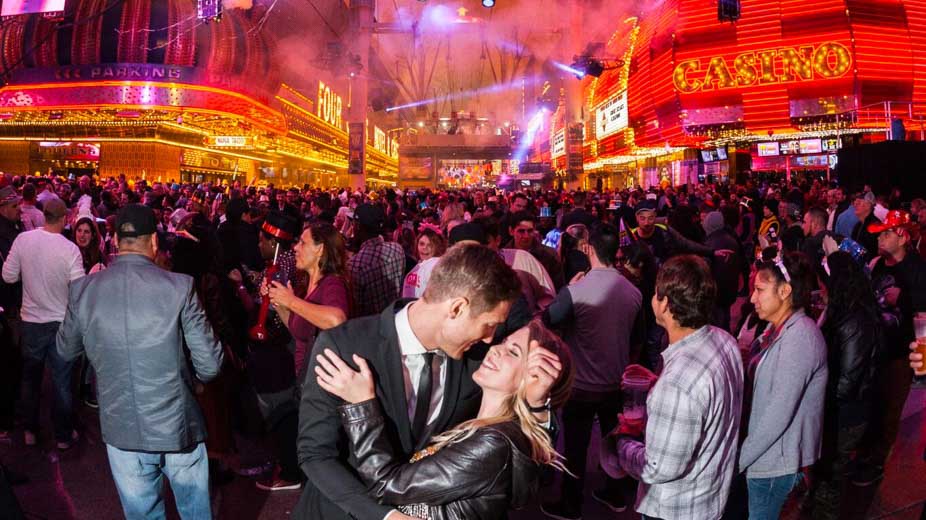 We've rounded up nine of the coolest things to see in downtown Las Vegas, and now we're challenging you to visit them all in one romantically crazy night.
Shift into competition mode and make sure you have your camera ready! Scroll to the very end of this post for the final assignment and payoff.
Fremont Mission: Shock and Awe
Your mission, should you choose to accept it, is to make your way to The Filament Bar, order two Electric Chair martinis for you and your love, and snap a photo drinking them with your arms intertwined.
Don't worry, the drinks may sound deadly but they're 100 percent delicious. Crafted with Absolut, Blue Curacao and sour, they're—wait for it—shockingly delicious.
Binion's Mission: You Look Like a Million Bucks
Have you ever wondered what a million dollars looks like? Find out at Binion's Gambling Hall.
Their million dollar pyramid display is made up of everything from singles to hundreds, and it's a one-of-a-kind Las Vegas photo op. Everyone gets a free photo taken by casino staff.
Just find the display next to Club Binion's and collect your photo in about 30 minutes. Now, take a photo of your photo. So meta and mission accomplished!
The Cal Mission: Lucky in Love
Third on your list? The lucky Buddha. Head over to the California Hotel & Casino where you'll find this happy guy in the lobby of the hotel.
Rub his belly for good luck as thousands of visitors have, and be sure to take a picture while you're at it.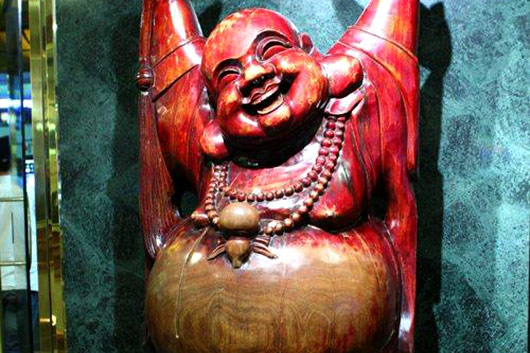 Now, it's time to head to Main Street Station, right next door. You can get to Main Street Station from The Cal via a pedestrian bridge.
Main Street Mission: Urine Luck
Here's your chance to experience a real piece of history.
One of the most incredible hidden gems in Vegas is the piece of the Berlin Wall "hiding" at Main Street Station.
Grab bae and take a pic. No big deal, right? Wrong, because the slab of the Berlin wall is in the men's restroom, behind the urinals. Remember, you both have to be in the photo!
Just ask security for assistance before heading in and you won't need a bail bondsman.
Golden Gate Mission: Luck Be a Flapper Tonight
The high limit room at the Golden Gate is the place to be and not just because of the gambling. It's also the history that's alive and well there.
If you walk through the high limit slot area, you'll encounter a wall with a flapper, a nod to the casino's colorful history. Take a picture with your significant other, and you've checked off this task on your date night challenge.
If you want to stick around to absorb more of the classic Vegas atmosphere, you can always grab a drink at Bar Prohibition.
Golden Nugget Mission: We're in Deep Water
The Chart House at Golden Nugget Las Vegas isn't just home to some of the best seafood in Sin City. It also houses a 75,000-gallon tropical fish aquarium. Your mission is to find it and take a picture in front of it for a truly Instagram-worthy moment.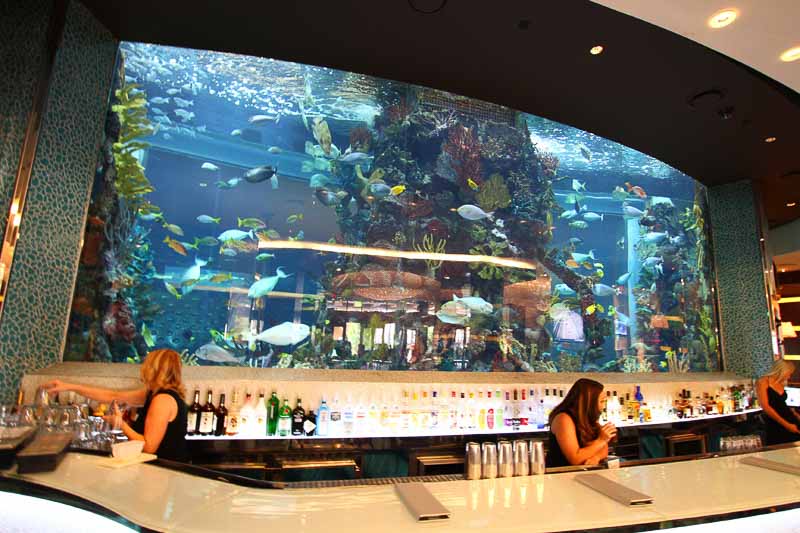 Bonus points if you see the giant green eel. It's a thing.
Four Queens Mission: You're Burning Up
When it comes to a cozy, romantic dining experience, Hugo's Cellar at Four Queens Hotel & Casino tops the list. In fact, when OpenTable created a list of the 100 best restaurants for wine lovers, Hugo's Cellar was on it.
Adding to the restaurant's cozy ambiance is a classic livingroom-style fireplace in the waiting area. Say cheese and take a picture in front of it to complete this particular mission.
The D Mission: When You Gotta Go, You Gotta Go
Near The D's valet area you'll find the shocking and hilarious Manneken Pis, a replica of the famous statue in Brussels, Belgium.
This playful statue may not have been on your sightseeing list, but that's why we're here, to share the gems you won't want to miss.
Snap a selfie then head inside for some fun at Longbar, said to be the longest bar in town. Then head upstairs to check out Sigma Derby, a throwback slot machine beloved by legions of fans.
SlotZilla Mission: Come Fly With Me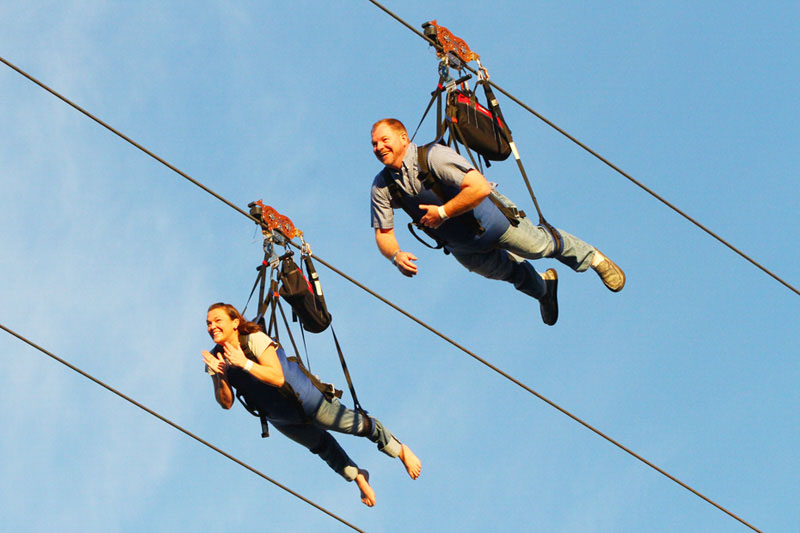 Strap up and say your prayers, because you're headed to the SlotZilla zip line to soar over the crowd for a view of Fremont Street you won't get anywhere else.
SlotZilla also happens to be the world's biggest slot machine, standing at 128 feet tall. You sort of can't miss it.
If heights aren't your jam, a selfie will suffice in front of the SlotZilla take-off tower. But trust us, you're going to want the full experience.
Your Final Assignment: Go Big or Go Home
Got all nine pictures? You're winning at Vegas.
Not only have you got a good taste of Fremont Street, you're ready for your last assignment.
Your final step is to put all your photos into a 3×3 grid (use an app if you need to, or the collage function native to Instagram), post it on Instagram using the hashtag #FremontStreet and you'll be featured on Viva Vision, home of the world's biggest Instagram wall.
Thanks for playing!
While these are some of the best experiences on Fremont Street, that's not all we've got going on downtown. Our restaurants are in a league of their own, the day drinking opportunities are endless, and our slushy drinks are known around the planet.
Come thirsty, bring your smartphone camera and get ready for a date night you'll never forget.