It seems everyone is longing for "Old Vegas." We totally get that hankering for a little "Old Vegas," as downtown Las Vegas has about as much vintage Vegas as you're going to find anywhere.
If you're looking for the best spots in Sin City to get a taste of that old-school Vegas vibe, downtown Las Vegas is the place to be. Here are some nostalgic "Old Vegas" sights and attractions to check out in downtown:
1. Golden Gate Hotel & Casino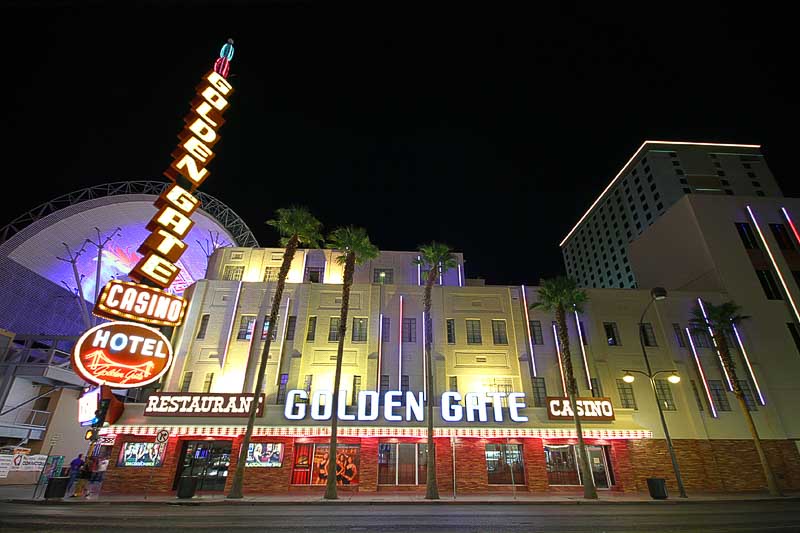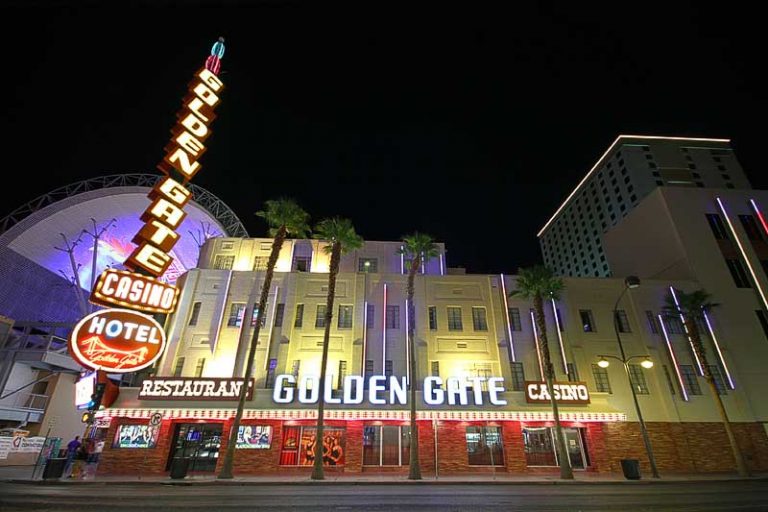 It doesn't get any more vintage than the oldest casino in Las Vegas. Golden Gate Hotel & Casino is one of the hottest stops on Fremont Street with flair bartenders at OneBar, sexy dancing dealers in the casino and craft cocktails at Bar Prohibition.
While you're at Golden Gate, make sure to check out a window to the past! When the casino's high limit area was being renovated, a portal to view the wall of the original hotel structure was installed. It's an amazing nod to the past if you know where to look.
You'll get that retro feeling right away with art deco accents throughout the casino. The throwback, upbeat atmosphere in the casino is reminiscent of frequent visits from Frank Sinatra and the Rat Pack back in the day. Be sure to swing by the next time you're in downtown Las Vegas for an authentic experience short on pretense and long on pours.
2. The Neon Museum
If you thought Vegas just tossed out all those iconic neon signs that graced some of its most recognizable buildings, think again!
Downtown Las Vegas visitors can check out famous neon signs and restored displays going back decades at the Neon Museum.
Some things you won't want to miss include the original Stardust, Riviera, Sahara and Hard Rock Cafe neon signage, as well as historic Golden Gate and Binion's Horseshoe signs. Icing on the cake: The museum's visitor center is housed in the original La Concha Motel lobby.
3. Vegas Vic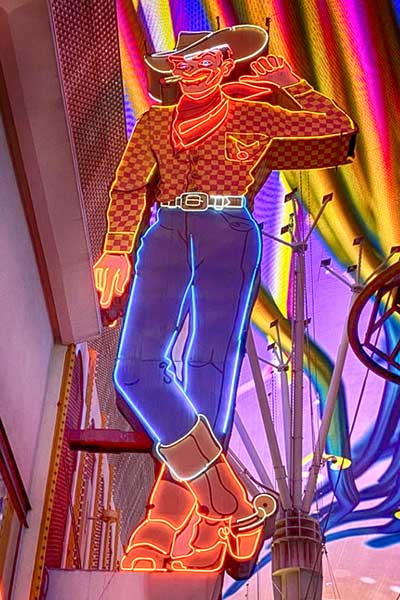 Speaking of neon, Vegas Vic is a little piece of "Old Vegas" history that sits next to the Golden Nugget on Fremont Street. The famous neon cowboy was made in the likeness of the Las Vegas Chamber of Commerce character from 1947, designed to help draw visitors to the city.
When Vegas Vic was first erected outside the Pioneer Club in 1951, he waved his arm and welcomed guests with a loud "Howdy, Podner" greeting. You can still snap a picture with Vegas Vic under the Viva Vision canopy today.
Worth noting: Vegas Vic's wife, Vegas Vickie, is being refurbished and will be back on Fremont Street at the new Circa Las Vegas resort. The couple was "married" in 1994.
4. Hotel Apache at Binion's
The original Hotel Apache on Fremont Street opened in 1932, so you can imagine how much history is tucked away within those walls. In fact, it's rumored Hotel Apache is one of the most haunted spots in Las Vegas, with workers and guests claiming to have witnessed spirits from the past.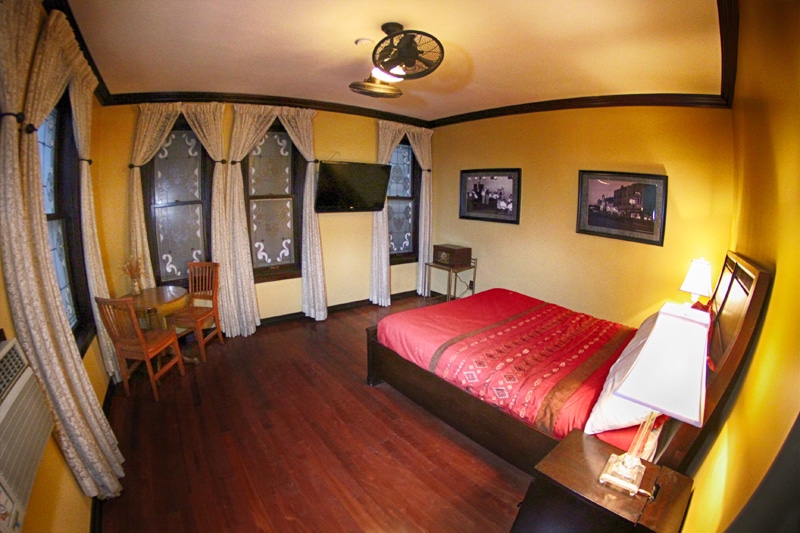 Apart from reports of paranormal activity, it's noteworthy as the first Las Vegas hotel to have an air conditioner in its lobby, to have a fully carpeted casino and use an electric elevator.
You can find the restored Hotel Apache at Binion's Gambling Hall today. Bonus: No resort fees. That's about as "Old Vegas" as you can get!
5. Hugo's Cellar at Four Queens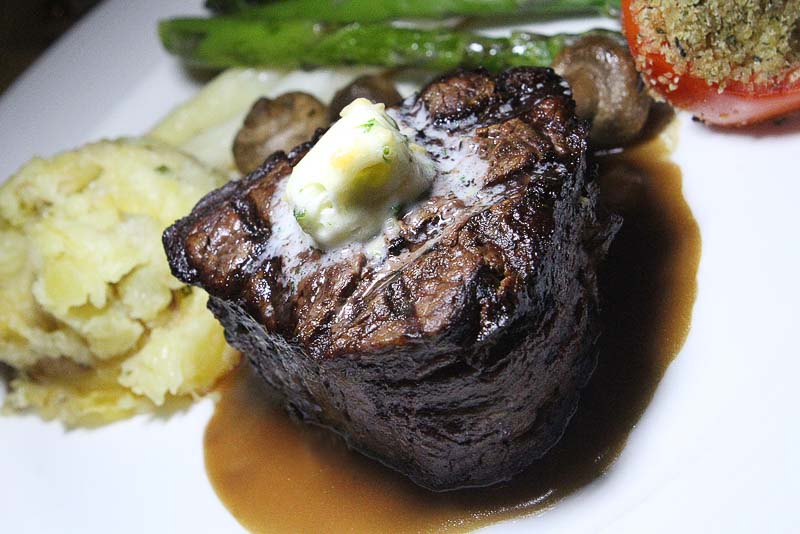 If you're looking for a classic Vegas-style restaurant, Hugo's Cellar at Four Queens brings you back to the old days of romantic lighting, deep booths, brick-lined walls, and signature steak and seafood dishes that won't break the bank.
What really makes Hugo's Cellar special, though, is the impeccable "Old Vegas" service you'll get while you dine. From the waiters in bow ties who mix your salad tableside to the master sommelier recommending the perfect wine to complement your main course, we guarantee you haven't seen service like this anywhere else.
6. Atomic Liquors
Atomic Liquors holds a very special place in Las Vegas history as the first bar to officially be issued a tavern liquor license (literally, license #00001).
Opening its doors in 1952, Atomic welcomed customers of all different backgrounds, including casino employees finishing their shifts and A-list celebrities avoiding the crowds on the Strip.
Drop in for a cold beer or cocktail as you admire some of the original decor and accents. There's also a safe on display that was discovered under the floorboards during its 2012 restoration. The paperwork and other contents date all the way back to the 1950s.
7. The Mob Museum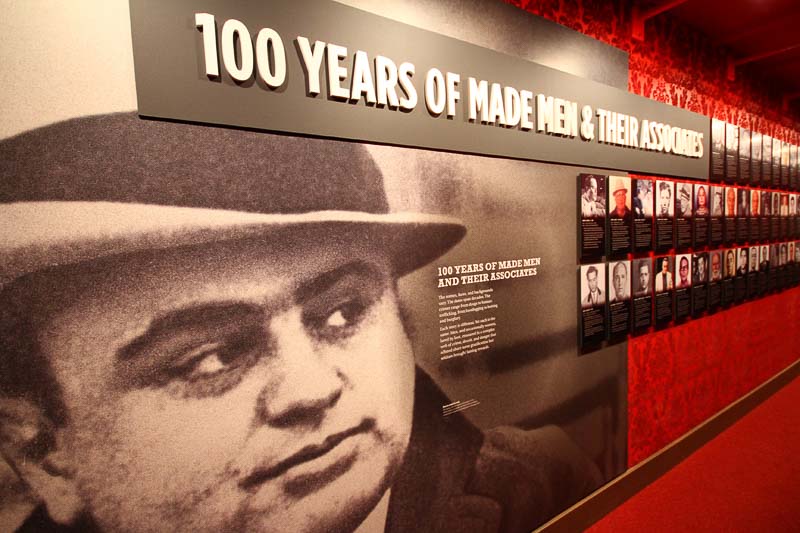 The Mob Museum is definitely not your typical museum, and not just because of the subject matter.
The Mob Museum is a unique Las Vegas attraction that explores the history of organized crime with interactive exhibits that deftly tackle Vegas' gangster past. This is where you get all the dirt on Sin City's mobster history.
Once you've gone through the museum, they also have a speakeasy-style bar and Prohibition-era distillery you have to check out. Where else can you get an "Old Vergas" buzz from bona fide outlaw moonshine?
8. Sigma Derby at The D
What is Sigma Derby, you ask? Well, it's only a classic 1980s horseracing slot machine that features miniature horses and jockeys circling around a mechanical track. Place a minimum bet of $0.25 on which horses you think will win, then cheer them on as they bob their way down the racetrack. The game has 10 betting stations, so gather your friends for some real retro fun.
9. Top of Binion's Steakhouse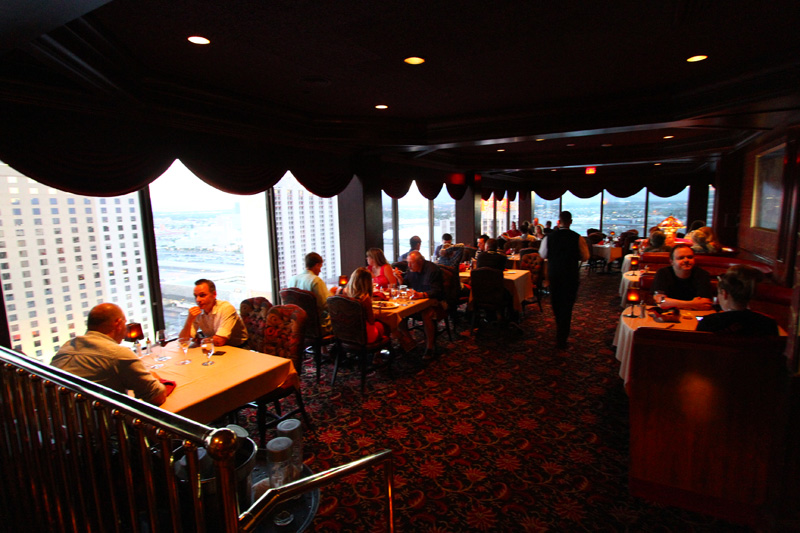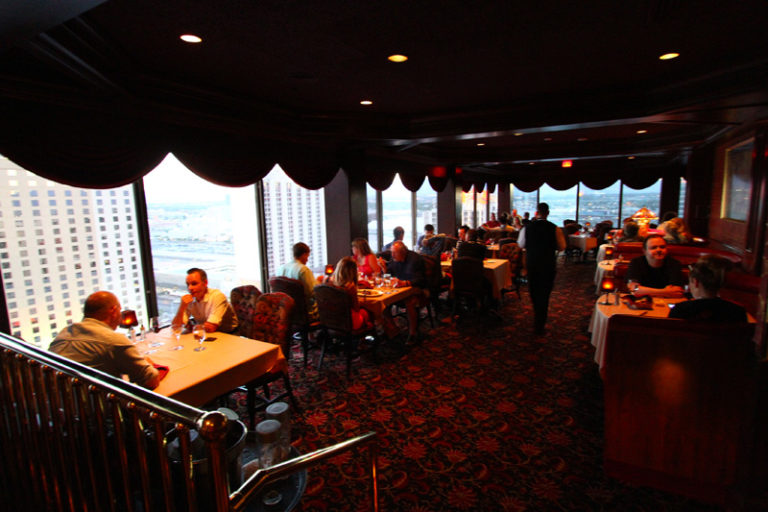 You'll get all the "Old Vegas" vibes you crave at Top of Binion's Steakhouse, with the added bonus of awesome downtown Las Vegas views.
Located on the 24th floor of Binion's Gambling Hall on Fremont Street, the menu features classic steakhouse dishes that make for the perfect date night.
After dinner, be sure to take a nostalgic stroll through Binion's casino for a little more of that vintage Vegas charm. Don't forget to get a photo with their famous $1 million cash pyramid while you're there. You'll also want to stop by a new addition to Binion's, the Whiskey Licker Up bar and restaurant. It features the only revolving bar in Las Vegas.
10. Old Meets New at Circa in Downtown Las Vegas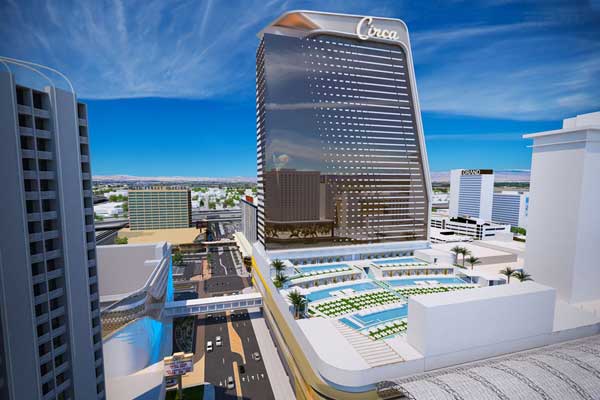 The most anticipated project in the works downtown is Circa Las Vegas, a new resort opening in Dec. 2020. The new resort will have 777 rooms, feature a multi-tiered pool amphitheater and wow sports fans with the largest sports book in Las Vegas.
Why "Circa" as the name? Circa was designed to pay tribute to the colorful history of Las Vegas. By bringing vintage hospitality and luxury amenities together, downtown Las Vegas will offer an even more exciting experience that you can't get anywhere else.
Add that to the newly upgraded Viva Vision canopy, the thrilling Slotzilla Zipline and free live entertainment, Fremont Street Experience is where vintage Vegas and Sin City excitement come together.