The wait is over. We now know the name of the new resort being built by Derek and Greg Stevens, owners of The D and Golden Gate.
Drum roll, please. Take a look at Circa Resort & Casino!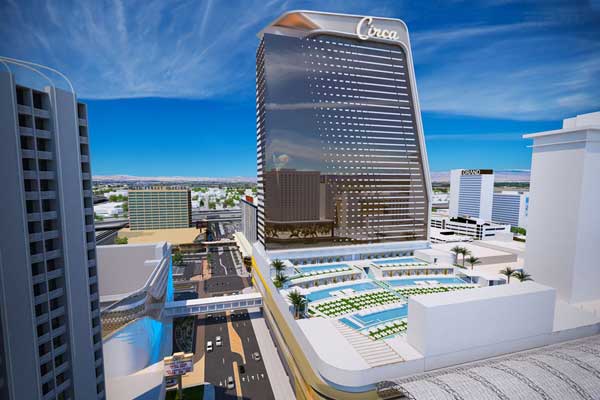 The new hotel-casino is scheduled to open in 2020 and sits on the site of the former Las Vegas Club.
Derek Stevens said, "There is a lot of unmet demand for fun in Las Vegas. At Circa, our goal will be to create a destination resort in a historic part of the city, while showing guests the time of their lives. We plan to double down on the world-class service Las Vegas has always been known for while bringing personalized experiences to a new level."
From the looks of the place, he's not kidding!
Over the last few years, the Stevens have collaborated on several ventures, including the D Las Vegas (formerly Fitzgerald's), Golden Gate Hotel & Casino and the Downtown Las Vegas Events Center.
The Stevens have played an integral role in reshaping downtown Las Vegas, attracting new visitors and taking part in a recent wave of announcement projects, including a new hotel tower coming to Fremont Hotel & Casino and another at Downtown Grand, a block off Fremont Street Experience.
These projects, coupled with the overhaul of the Fremont Street Experience Viva Vision canopy (to debut New Year's Eve 2019) and Project Enchilada, and other initiatives, have made downtown Las Vegas the epicenter for where Vegas is going in 2019 and beyond!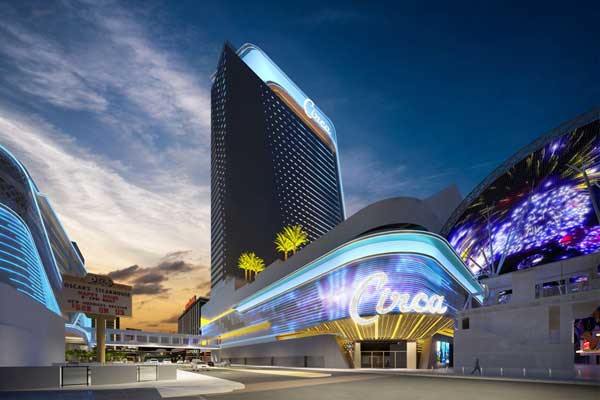 So, why Circa Resort & Casino?
The name serves to bridge the past and future, paying homage to the city's vibrant history while looking toward the future, including modern luxuries and cutting-edge technology.
Circa is all about giving a nod to old-school Vegas hospitality, for which the first gambling halls on Fremont Street were known, while ushering in what's next for downtown and Las Vegas.
Check out this sweet video about Circa!
With the announcement of the Circa name, the resort also spilled some juicy details about its amenities.
Here are some highlights:
777 rooms (slot machine-inspired, of course)
several eclectic restaurants
longest outdoor bar on Fremont Street
two-level casino
state-of-the-art parking structure (with 1,200 spaces) called the Garage Mahal, designed with ride-sharing in mind
A stand-out signature offering at Circa Las Vegas will be the multi-level, stadium-style sportsbook decked out with the biggest screen in sportsbook history. In Vegas, it's go big or go home!
Another dazzling feature of Circa will be its multi-tiered pool amphitheater, called Stadium Swim, with several pools and a massive screen, offering a unique watch party atmosphere for sunseekers and sports fans.
Finally, Vegas aficionados will be thrilled to hear the opening of Circa will mark the return of a Vegas icon, Vegas Vickie. The classic sign that once sat atop Glitter Gulch will now grace Circa's lobby.
We can't wait to see Circa Las Vegas spring to life, and you can be sure we'll be sharing the construction progress as it unfolds.
Here are some highlights from the announcement event at Downtown Las Vegas Events Center on Jan. 10., 2019.
Find out more by visiting CircaLasVegas.com and subscribe to our newsletter to stay connected to everything downtown Las Vegas.