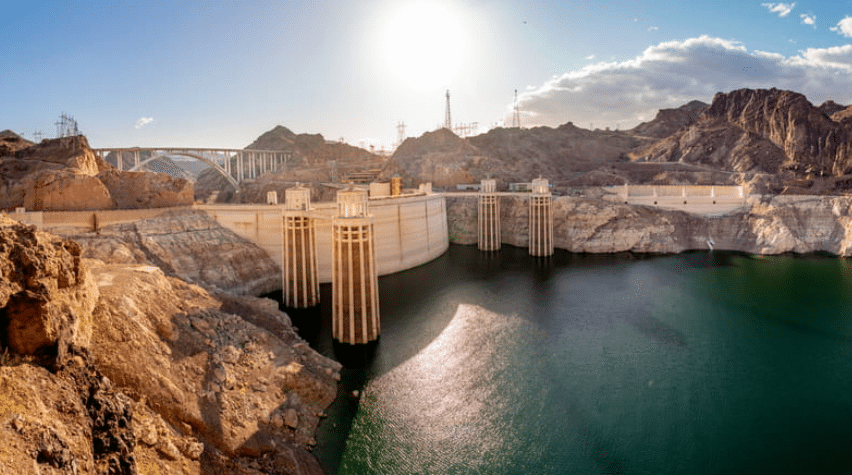 Many people assume that Las Vegas is only for adults and that teens or families have no place in the city of neon lights and luxury. But there's plenty for teenagers to do in Las Vegas if they are accompanied by an adult or guardian.
The city has shifted its image from an adult playground to a family-friendly destination, and there are some great activities for teens that don't involve alcohol or gambling so that everyone feels included in the fun.
Read on to find the perfect activity to entertain travelers—teenagers and adults alike.
11 Fun Things to Do in Las Vegas for Teenagers
Whether your teenager loves the great outdoors or prefers the excitement of a major city, one of these 11 activities is sure to be an unforgettable experience:
1. Have an Adventure at the Stratosphere
The Stratosphere is an iconic Las Vegas landmark and a great spot for teens. At the top of this hotel, you'll find an observation deck with amazing views of the Strip as well as some thrilling rides.
Standing at an awe-inspiring 900 feet, the skyscraper is accessible to the public for dining or to take in the 360-degree views of the Nevada horizon from its observation deck. However, SkyPod's true highlight is the exhilarating thrill rides that sit atop for added excitement.
Feel the adrenaline rush as you climb more than 900 feet up SkyPod's mast in the Big Shot or soar to new heights as you twist and turn over its edge on Insanity. Teens can also take the plunge with a thrilling SkyJump from the tower. If your teenagers want more adventure, they can hop on board the heart-stopping roller coaster atop the skyscraper for an incredible view of Las Vegas.
2. Ride the New York Roller Coaster
The New York Roller Coaster is the perfect mix of thrills and fun for your teenage adventurers. This wild ride reaches speeds of up to 67 mph, taking riders through three inversions, a 180-degree heartline roll and a double-take finale.
What makes this rollercoaster unique is that it's located right on the Las Vegas Strip. Teens can enjoy this activity while the adults are busy in the casinos, all without being too far away. And you can stay at the New York-New York Hotel and Casino if you enjoy the views and want to stay more centrally located.
3. Visit the Mob Museum
Your teenagers can explore the history of organized crime in America with a visit to The Mob Museum. This interactive museum attempts to bring the darker side of Sin City's past alive with its fascinating collection of artifacts, interactive exhibits and video presentations.
With its hands-on exhibits and historical displays related to Las Vegas' mob roots, your teens will learn about the organized crime that shaped the city. This is a great opportunity for all visitors to see Las Vegas in its earliest days and gain knowledge of a different side of the city's history.
4. Check Out the Fremont Street Experience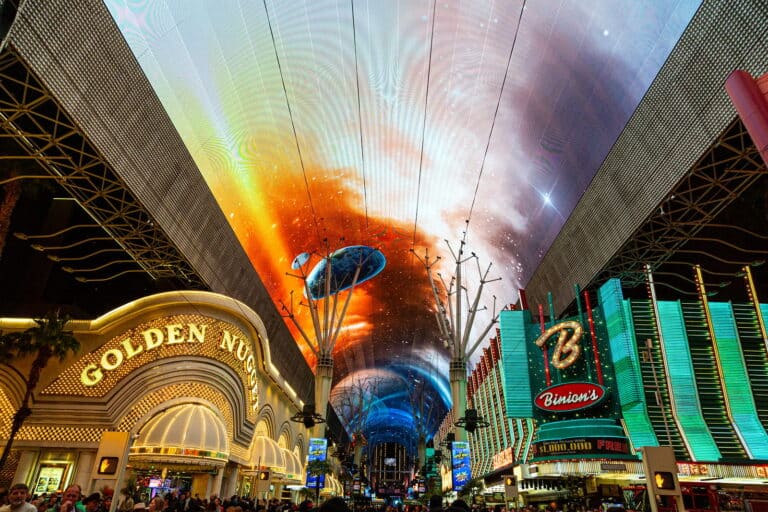 Freemont is often referred to as the "Old Las Vegas," and its nostalgic charm doesn't disappoint. While teenagers can't take advantage of the many casinos in the area, they can certainly enjoy the many photo ops, street performers and of course, the Viva Vision Light Show.
If you're looking for a hotel in Las Vegas that isn't located directly on the strip, you may want to stay at the Circa Resort and Casino for easy access to this historic area.
5. Glide Down the Slotzilla Zipline
If you're looking for a family-friendly Vegas experience you can only do in Sin City, SlotZilla is your answer. SlotZilla is an 11-story slot machine-inspired zipline attraction and is one of the best things to do in Las Vegas.
Teens will love the thrill of soaring 77 feet in the air above the iconic Fremont Street Experience in Las Vegas! Enjoy a unique view of downtown Sin City as you glide between the Four Queens and Fremont casinos, seated in a specially designed zipline harness.
On SlotZilla's Zoomline, your teenager will glide more than ten stories in the air. Fly 1,750 feet down Fremont Street Experience until you reach the landing platform at Golden Gate—the city's most historic casino. For an even greater thrill, opt for the upper Zoomline and fly prone, or "superhero-style," as you take in the unforgettable sights below.
6. Visit the Neon Museum
The Neon Museum is a must-see for any teen who loves history and art. This museum is a quirky and vibrant testament to Las Vegas' past, where retired neon signs from the city's greatest hotels and casinos are on display in their full glowing glory.
The museum offers guided tours of its Neon Boneyard, giving visitors an opportunity to explore older iconic signs that have made Las Vegas so famous. It's an excellent way for your teen to learn more about the history of this city and see some of its most iconic pieces up close.
7. Experience Live Music
If you're ready for live music Las Vegas style, Fremont street always has something going on. Fremont street features three stages that offer free nightly entertainment ranging from great local acts to well-known headliners.
This is one of the best things for teenagers to do in Las Vegas because your teen will love the vibrant atmosphere without having to spend money on cover charges. Check out the event calendar for the upcoming acts, and make sure to come early!
8. Take a Tour of the Hoover Dam
The Hoover Dam, located just a short drive from Las Vegas, is one of the most popular tourist attractions in the area. If your teens are interested in learning more about engineering and U.S. history, this is a great activity for them to enjoy.
The guided tour of the Dam provides visitors with an up-close look at the structure while also giving a fascinating history lesson about why and how it was built. You'll also have access to some fantastic views of Lake Mead, so be sure to bring your camera! This is a great destination for teens who love getting fresh air and learning more about history and nature.
9. Hop On the High Roller
Climb aboard the world's tallest observation wheel, the High Roller. Located two blocks away from the Las Vegas Strip, this massive structure stands at a staggering 550 feet and offers 360-degree views of Las Vegas as you've never seen before. 
On each rotation, passengers can witness sweeping cityscapes and iconic sights, all accompanied by music and a bar offering non-alcoholic drinks for younger tourists. With pods that can hold up to 40 people, the whole family can enjoy the experience together and make new friends as well.
And since it's a few blocks off of the main strip, it's a good area to find parking in downtown Las Vegas.
10. Enjoy One of the Decadent Buffets
Teenagers never seem to stop growing, and they need plenty of fuel to keep up with their active lifestyles. Lucky for them, a visit to Las Vegas is the perfect opportunity to enjoy one of the world-renowned buffets.
Indulge in all-you-can-eat crab legs, caviar and sushi, or opt for some of your more traditional favorites like pizza, mac 'n' cheese and fried chicken. With a wide variety of delicious cuisines to choose from, your teen is sure to find something that they love. And with buffet prices starting at just $15 per person, you can give them the fuel they need without breaking the bank.
Some of the most popular buffets include the Bacchanal Buffet at Caesar's Palace, Wicked Spoon at The Cosmopolitan and the Feast Buffet at the Red Rock Resort. Make sure to make a reservation in advance to ensure that you get your spot.
11. Enjoy On-Site Activities at Your Hotel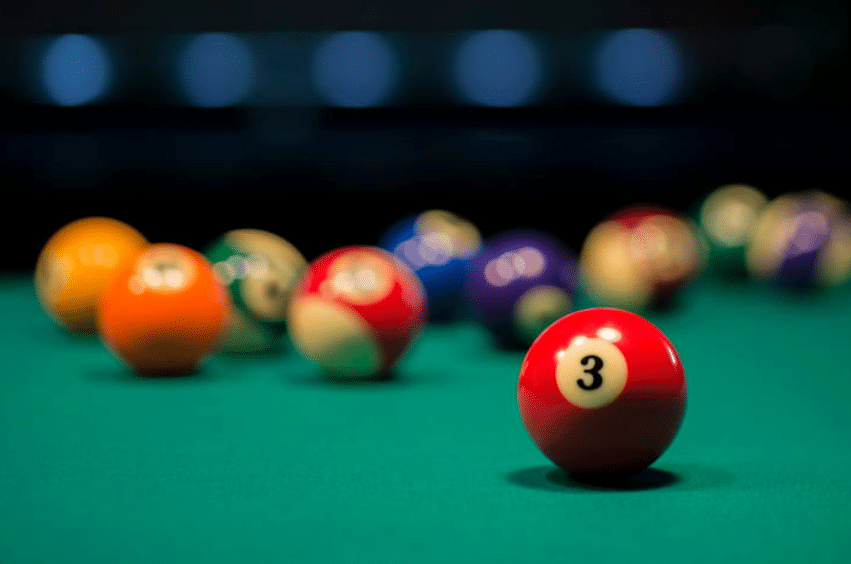 There are plenty of hotels in downtown Las Vegas that offer a wide variety of activities for teenagers. Many of the hotel casinos have family-friendly arcades, pool tables and bowling alleys that your teen can enjoy. Plus, with all the other entertainment options inside these establishments, such as live performances, movie theaters and laser tag arenas, there's something for everyone.
The best part about finding activities on-site where you're staying is that it's easy to pop upstairs for a quick break when things get too crowded or hectic. This is also a great way to take advantage of any amenities that the hotel offers, like swimming pools and fitness centers.
Final Thoughts: 11 Great Las Vegas Teenage Activities
Las Vegas is a great destination for teenagers looking for some clean, fun entertainment. Whether you're into history, nature, art or thrill-seeking adventures, there's something here to suit every adolescent's taste. When choosing the best place to stay in Las Vegas with teenagers in tow, consider building your trip around any of these family-friendly attractions.
If you and your teens are looking for a special time in Las Vegas, the Fremont Street Experience is just the ticket. Your teenager will never forget the memorable events that happen on this iconic street and will be itching to return for more!