Eight Las Vegas restaurants appear on OpenTable's list of the "100 Best Restaurants for Wine Lovers," but Hugo's Cellar at Four Queens was the only non-Strip restaurant to make the cut.
The "best of" list was created using more than 12 million OpenTable reviews of more than 28,000 restaurants in the U.S. Read more, and check out the full OpenTable list.
Hugo's Cellar is a favorite among Las Vegas visitors and locals, and its wine collection is a hidden gem.
The master sommeliers (a French term for wine steward), with decades of experience, guide guests through an extensive list of more than 400 wines. (Insider tip: Pace yourself.)
Read a great interview with Jon Simmons, pictured below, one of the sommeliers at Hugo's Cellar.
Fun fact: Sommeliers use a "tastevin," a small saucer used to taste each bottle of wine served.
Also on the case is Vincent Wiggins, a sommelier and server who has been with Four Queens for more than 30 years. These guys love their job as much as they love wine!
Known for its romantic atmosphere (ladies each receive a long-stemmed rose, gratis), Hugo's Cellar is a throw-back to a time in Vegas when tableside service was par for the course, but which is now rare.
One of the great things about Hugo's Cellar is its menu hasn't changed much at all since opening in 1973 as Hugo's Rotisserie. If it ain't broken, don't fix it!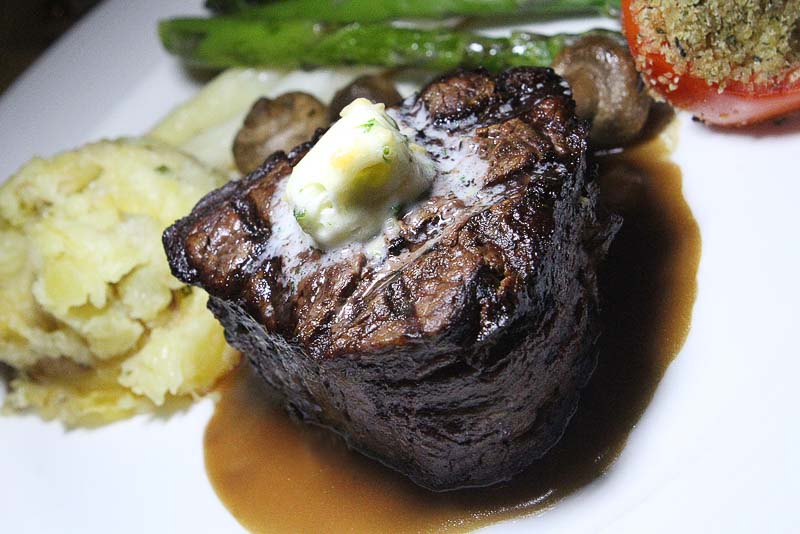 Here's another great story about Hugo's Cellar at Eater Vegas.
If you're not a wine person, have no fear. Check in with one of our favorite downtown bartenders, Dean Erickson, at the restaurant's intimate bar.
Congrats to all the great restaurants on OpenTable's list of best restaurants for wine lovers, but mostly Hugo's Cellar, because downtown!
Learn more about Hugo's Cellar at Four Queens Hotel & Casino.