The only sure bet in Las Vegas is Lady Luck is fickle. When you're playing in Vegas casinos, it's good to know your limits and that includes how much you're willing to spend on gambling. If you've blown your bankroll and decide to call it quits for the day, there's still a lot to do and see on Fremont Street!
Here's a list of fun things to do on Fremont Street while you're waiting to get your gambling groove back.
1. Root for your favorite Sigma Derby horse.
The classic Sigma Derby slot machine on the second floor of The D Las Vegas is a blast, not just because the Sigma Derby machine is a classic, but also because Sigma Derby is more than a game of chance, it's a communal experience. You can watch the races without wagering, and it's a lot more fun when everyone's rooting for their favorite horse or jockey.
2. Discover antiques at Main Street.
We've been to the Main Street casino a hundred times or more, but every single time we spot some new antique or artifact. Stop by Main Street's hotel registration desk and pick up a "Guide to Artifacts, Antiques and Artworks." (Download the brochure in .pdf format. You're welcome.) Main Street is a treasure trove of impossibly interesting collectibles you would spend hours exploring. Oh, and don't miss a section of the Berlin Wall in the casino's men's room.
3. Take in the light shows.
The ultimate free thing to do in Las Vegas, Viva Vision light shows happen throughout each night at Fremont Street Experience. The visuals are spectacular and the 550,000-watt speaker system is world-class.
4. Try your luck with a free slot spin.
Just because you ran out of gambling allowance doesn't mean you have to stop playing. Outside Binion's and Four Queens, take your turn on free spin slot machines and you could end up with tons of free play or other perks. Beware other free spins on Fremont Street, though. They're sometimes used by timeshare salespersons to lure unsuspecting visitors into hearing their spiel. Get the straight scoop.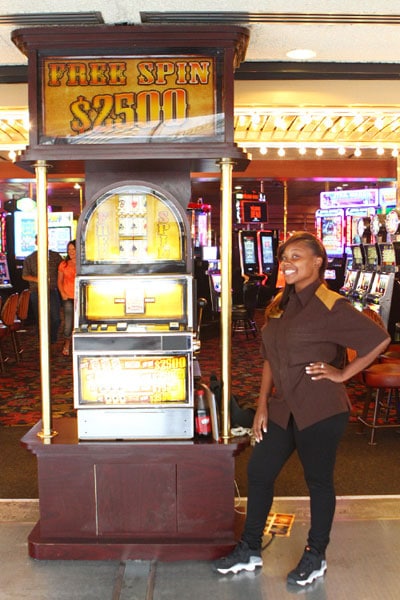 5. Check out the city's first movie theater.
The first movie theater in Las Vegas is still standing. It's called El Portal, and it was also the first air-conditioned building in Las Vegas. Find it across from The D Las Vegas. It's now a gift shop.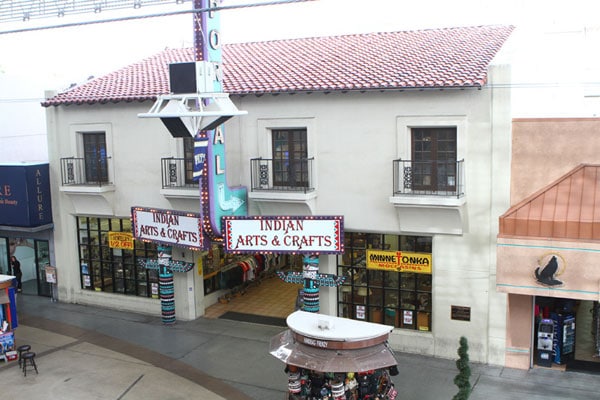 6. Get your photo with a million bucks.
This one's a must-do whenever you're downtown. Binion's offers guests a free photo of a million dollars in cash. (You can take a photo using your own camera, too, but please, no flash.) It takes about 20-30 minutes for the photos to turn up at the casino's player loyalty club desk. Make sure to grab a flyer at the photo op desk. It includes a ton of freebies for new loyalty club sign-ups.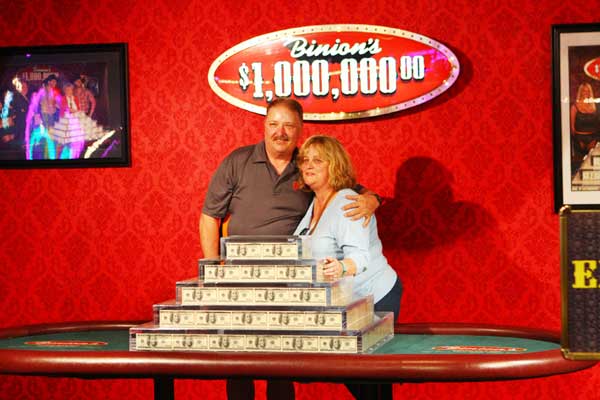 7. Time travel on Fremont East.
If you're up for a stroll to clear your head, make your way to Fremont East. Along this part of Fremont Street you'll find 18 bronze "medallions" embedded in the sidewalk. Each medallion provides a glimpse into the history of Las Vegas, including interesting facts about Vegas icons like Benny Binion, "Bugsy" Siegel, Wayne Newton and Steve Wynn.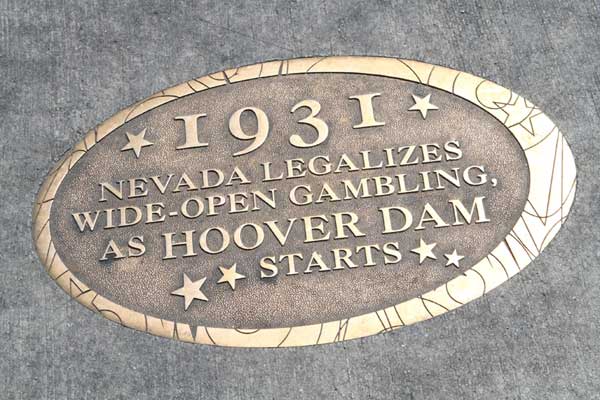 8. Pose with Vegas Vic.
He's recognized around the world as a symbol of Las Vegas and its famed "Glitter Gulch" (a nickname given downtown Las Vegas because of its dazzling lights). Vegas Vic stands watch over the Pioneer Gift Shop, next to Golden Nugget.
9. Take the Banger Brewing tour.
Yes, Downtown Las Vegas has its own microbrewery, and Banger Brewing offers free tours of its facilities. Banger Brewing is located near the base of the SlotZilla zip line take-off tower. Check the Banger Brewing Web site for details about these intoxicating tours.
10. People-watch.
We can't forget the most obvious free diversion at Fremont Street Experience, the people-watching. Visitors from around the world come to Fremont Street, and its denizens are truly a sight to behold. If you'd like to sit and watch the festivities, we've put together a list of 11 Great Places to Sit and People-Watch at Fremont Street Experience for your convenience.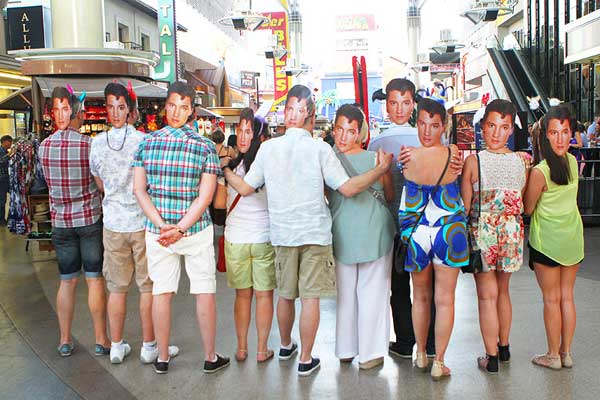 11. Visit the world's largest functioning fire hydrant.
Everything's bigger in Las Vegas, and Fremont Street is home to what's billed as the world's largest functioning fire hydrant. The 14.5-foot-tall fire hydrant is a few blocks east of the SlotZilla tower, on Fremont East.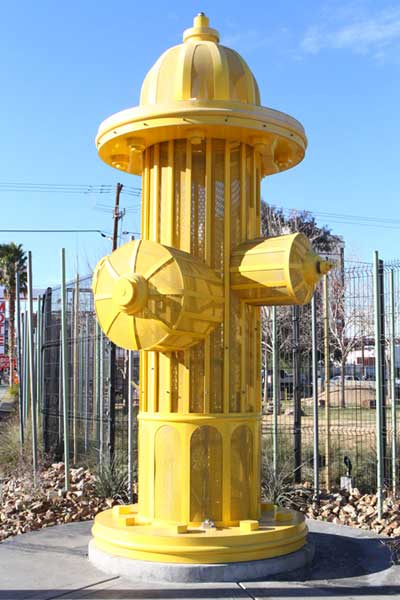 12. See the world's biggest keno board.
It's big, it's fun and it's free to see! Check out the world's biggest keno board at The D.
13. Find the rocker sign at Golden Gate.
The Golden Gate is the oldest casino in Las Vegas, and it's where Vegas got its start. Golden Gate opened in 1906, and is better than ever. Outside the Golden Gate is a unique sign that "rocks," putting most other casino signs to shame. Another free diversion can be found inside Golden Gate. Near the casino's valet entrance you'll find several vintage slot machines, adding to the casino's old-school charm.
14. Take in the toys at Neonopolis.
In the Neonopolis shopping plaza, there's Toy Shack, a toy store known around the world thanks to the reality TV series, "Pawn Stars." Stroll the aisles of this toy shop and you'll see thousands of vintage and hard-to-find toys. It's a family-friendly activity that'll bring back some memories, whether you're buying, selling or just killing some time.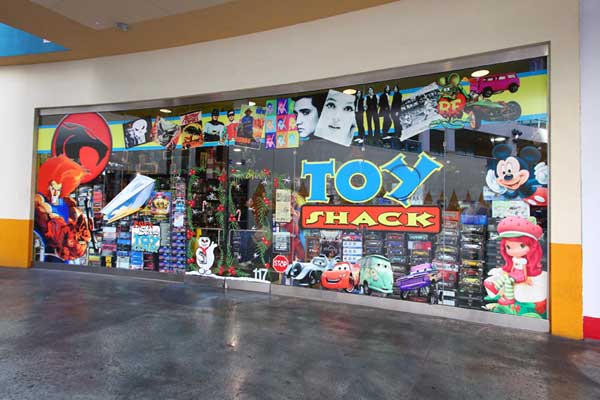 15. Watch a craps game.
Craps games in Las Vegas casino have to be one of the best forms of entertainment in the world. Craps is almost always the loudest, most energetic game in a casino, and while it's fun to play, it's entertaining just to watch, too. Observing a craps game in progress is a wonderful way to learn the game's jargon and rituals, and dealers are happy to provide information about the lively game.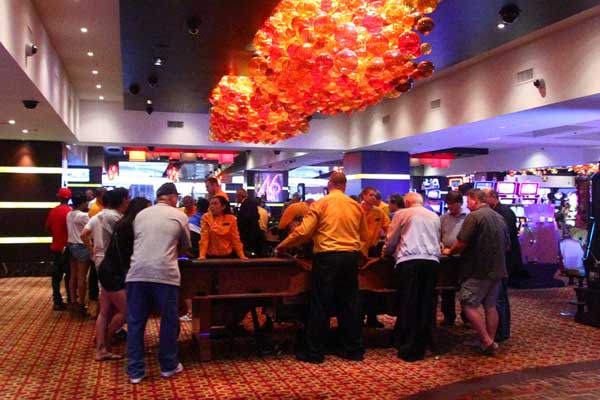 16. Dance in the street.
Fremont Street Experience hosts free entertainment nightly on three stages. You're sure to find a show that makes you want to dance in the streets. In addition to nightly entertainment, Fremont Street Experience also puts on a series of summer concerts featuring world-class acts in a party atmosphere. Check the Fremont Street Experience calendar of events for details.
17. Rub a piece of the Blarney Stone.
Legend has it this chunk of rock at The D is a portion of the Blarney Stone. Rub it for good luck, but don't kiss it. That's gross.
18. Enjoy flair bartenders.
Just about anyone can make a cocktail, but the flair bartenders at The D Las Vegas and Golden Gate take bartending to another level. Flair bartending, also called "flairtending," has a lot in common with juggling, but on Fremont Street, it's all about entertaining guests and giving them an unforgettable show. There's more flair bartending inside at The D, at the hotel's Vue Bar, upstairs, and Longbar.
19. Weigh yourself at Heart Attack Grill.
The Heart Attack Grill is a truly one-of-a-kind restaurant. The establishment is known for its decadent menu and irreverent sense of humor. Outside, there's a weight scale touting the fact anyone who weighs more than 300 pounds eats free. Get up your courage, step on the scale and you're bound to draw a crowd.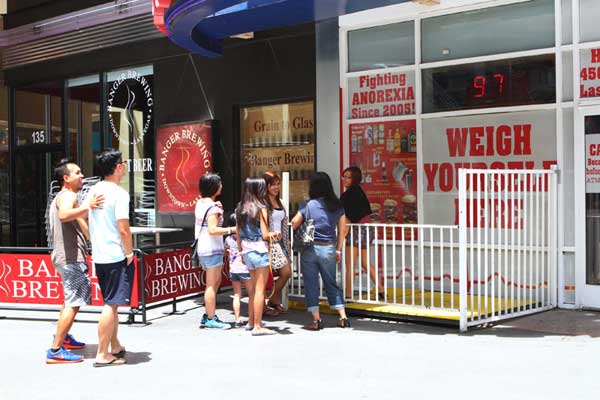 20. Sleep with the fishes.
Inside the famed Golden Nugget casino are two aquariums of note. One is in the hotel's pool. The Tank is home to sharks and other fish, with a water slide running through it, making it one of the most talked-about and award-winning pools in Las Vegas. The other stunning aquarium is in the hotel's Chart House restaurant. The exotic fish are endlessly entertaining, and keep an eye out for a massive green eel often hiding among the aquarium's rocks and plants.
21. Seek out the world's largest pint glass.
Hennessey's Tavern is a bar and restaurant on the eastern most end of Fremont Street Experience (again, not far from the SlotZilla tower). Towering over the restaurant is what's touted as the world's largest pint glass. It's not actually a pint "glass," of course, but it does make a great photo op for lovers of frothy beverages.
22. Rub elbows with lucky arms.
Long, lucrative craps rolls are the stuff of legend in Las Vegas. On May 29, 1989, Stanley Fujitake rolled the bones for an incredible three hours and six minutes. In 2003, a Golden Arm Wall of Fame was created to honor other craps players with exceptional dice-throwing abilities. You can see the Wall of Fame at Fremont casino, and there's another collection of honors on the bridge between The California and Main Street casino.
23. Rub Buddha's belly.
In Vegas, you can never have too much rubbing. If you've depleted your gambling allowance, you could use a little help with your mojo. Rubbing the Laughing Buddha's belly for good luck is a time-honored tradition, and there's a large Buddha statue suitable for rubbing near the hotel registration desk the California casino, just off Fremont Street.
24. Have a brush with poker greats.
Outside the famed Binion's poker room is suspended a poker table with the autographs of dozens of poker luminaries. Binion's was the original home of the World Series of Poker, and many of its most famous players appear on this epic piece of Vegas memorabilia. And here's our final suggestion of something to do if you've blown through your gambling allowance.
25. Drink.
Hey, different allowance.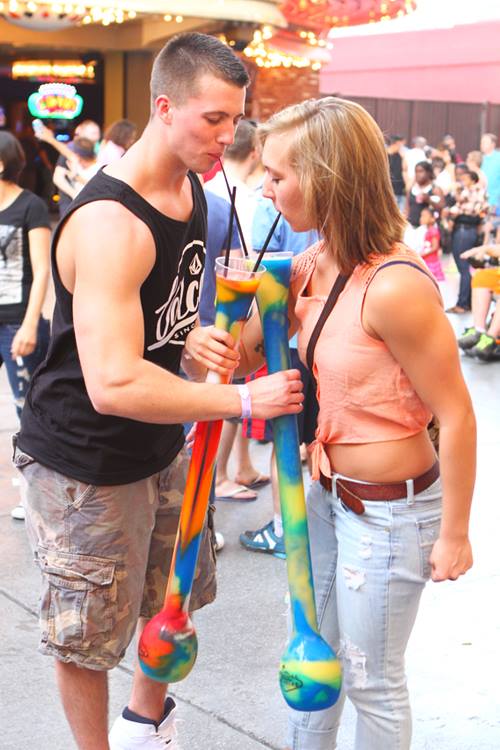 We hope you've found something fun to do on our list, and if you discover others, please leave a comment with your suggestion.
Ultimately, one of the best non-gambling things to do on Fremont Street is make new friends. Making new friends is free, and if it's not, she isn't looking to be your "friend," and that's illegal in Las Vegas!
Check out more fun things to do in Las Vegas.
Have fun and good luck!