Join Slaughter, Vixen and Sweet For A Free Live Concert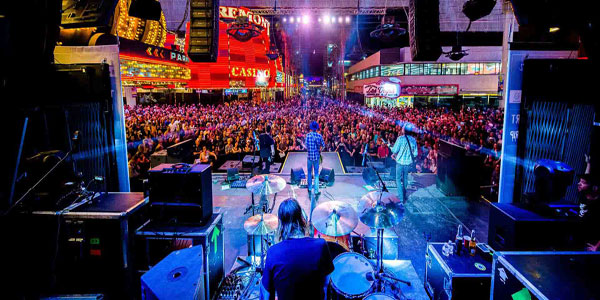 Free Live Concert Featuring Slaughter, Vixen and Sweet
Saturday, Oct 22nd
3rd Street Stage, Time TBD
Slaughter
For the past decade SLAUGHTER has continued to tour, performing 40 – 50 shows per year at casinos, fairs, festivals and biker rallies all across the US to record breaking audiences. SLAUGHTERs have furthermore enjoyed successful festival shows in Sweden, Japan, Mexico & Germany.
SLAUGHTER has shown that with perseverance and sheer talent, a band can survive and win over the support of fans, regardless of what others may say about the quality of their music. What's most important is that their music is still here and the vast majority of critics who panned them in the past are not, and that's as good as gold.
Vixen
THERE'S ONLY ONE ALL-FEMALE HARD ROCK BAND FROM THE 80'S WHO: 
Sold over a million albums. – Had six #1 videos on MTV. – Had four songs in Billboard's Top 100.
Vixen was founded in St. Paul, MN by high-schooler guitarist Jan Kuehnemund. The desire to achieve the rock star dreams like so many before her, Jan took her group to Hollywood but soon retooled the line-up, which included; vocalist Janet Gardner, drummer Roxy Petrucci and bassist Share Ross (Pedersen).
Onward and upward the Vixen legacy shows no signs of slowing down anytime soon!
Sweet
The late great Steve Priest came out of retirement in 2007. Priest along with drummer Richie Onori, and keyboardist, vocalist Stevie Stewart assembled a group of top caliber national act musicians which Priest could proudly hail to be on the same equal footing and adeptness as the original lineup. For well over a decade his group entertained millions of music fans across the globe delivering high-quality performances every single night. His handpicked band with an unparalleled chemistry continues to forge ahead with the same vigor, intensity & enthusiasm as always, delivering the "Sweet" brand onward into the 21st century, thus keeping Steve Priest's vision and "Sweet's" legacy fully intact!