To say that 2020 has been a weird year would be an understatement. There are so many things we've missed out on due to the pandemic. But with a COVID-19 vaccine on the horizon, everyone worldwide is thinking about what life will be like in the coming months. For so long, it has been about what we must give up. For now, let's talk about what we can get back
Everyone has a list of things they've missed the most, and we're no exception. Here are 10 things that we can't wait to come back to downtown Las Vegas:
1. St. Patrick's Day
This one was a tough pill to swallow. If you've ever been to downtown Las Vegas on St. Patrick's Day, you'd understand why! Fremont Street is a sea of green, packed with people celebrating with live music, a Guinness beer in hand and all the downtown debauchery you could handle.
How unlucky is it we got shutdown right before St. Patrick's Day 2020!? Shutdowns due to the pandemic started last year just before St. Patrick's day, so we missed out on our favorite Irish event. It is undisputedly our biggest event of the year. We're hoping we'll be able to continue our St. Paddy's Day tradition in downtown with green beer, lots of laughs and the pandemic far behind us in 2021.
2. A Night Out on the Town
It seems so long ago that we were planning the ultimate Sin City bachelor party or a Vegas-style girls' night out. Of course, we all want to be safe and responsible and adhere to pandemic restrictions right now, but we can't wait to hit up downtown Las Vegas the way it was meant to be experienced – with friends, drinks, dancing dealers and maybe some questionable decisions along the way (which always make the best memories!).
3. Free Concert Series
Miss live music? We do, too. This past summer was not the same in downtown Las Vegas for so many reasons. The biggest one being the cancelation of our free Downtown Rocks summer concert series.
Our three (3) Fremont Street stages have hosted some of music's most-recognized artists over the years, including Good Charlotte, Nelly, Sugar Ray, Billy Ray Cyrus and more. We may have missed this the most and can't wait to bring the big names back to Fremont Street Experience.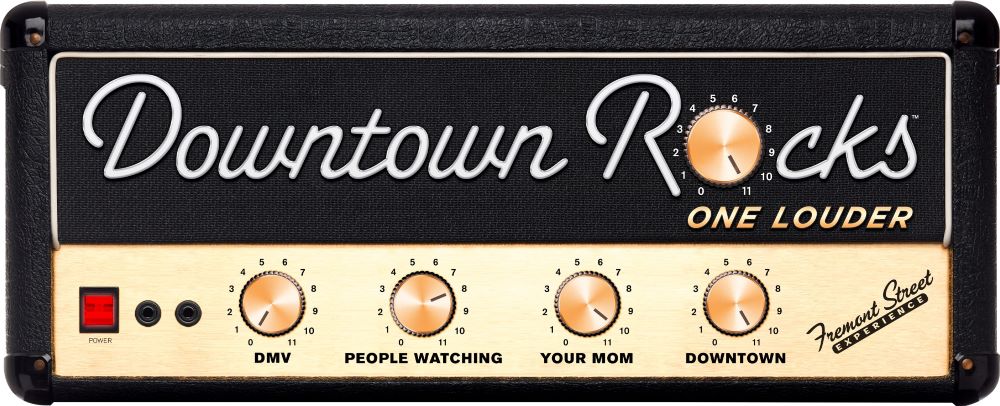 4. Buffet Dining
Las Vegas has always been known for its buffet-style dining. Unfortunately, COVID-19 has all but put a halt to this Sin City tradition. Whether buffets will bounce back quickly or not, one can only hope! It would be nice to pile up our plates again with all our favorites from the Garden Court Buffet at Main Street Station or Paradise Buffet at The Cal.
5. Halloween
Let's face it – this is one holiday that you have never truly experienced until you have enjoyed it in downtown Las Vegas. Live music across three stages, costume contests with cash prizes and the best people-watching in the city. Need we say more? Everyone is hoping that we can celebrate Halloween 2021 in true Vegas fashion.
RELATED: Halloween 2019 on Fremont Street Recap
6. Visiting Loved Ones
One thing we all miss during this pandemic is seeing our friends and hugging our family. You never really realize how much you actually enjoy visiting your loved ones until you can't. With a little something for everyone, downtown Las Vegas has always been a favorite destination for family trips and gatherings, and we can't wait to welcome everybody back.
7. School and School Activities
It doesn't matter if you have a child in kindergarten or you are a college student. Going back to school is something everyone is looking forward to right now. We all miss the social interaction, school activities and just being out of the house. And for parents, taking the pressure of home-schooling off your shoulders will be a big relief. When that time comes, you can always let off a little steam in downtown!
8. In-Store Shopping
Yes, shopping online is convenient. Yes, you can find great deals online just like in-store, but it just isn't the same. Don't you miss going to the store and buying things you don't need just because you saw it and had to make that impulse purchase? Don't you miss trying on clothes and shoes instead of ordering online and hoping they fit? We definitely do.
9. Tourist Attractions
It doesn't matter what attraction it is. We just want to have the option to go do the things we want to do. After some epic cabin fever this year, we're ready to see just about anything that's not the inside of our house! Many tourist attractions have unfortunately had to close their doors (some for good) due to the pandemic. Luckily, downtown Las Vegas is still alive and well with the thrilling Slotzilla zipline, dazzling Viva Vision light shows and iconic downtown Las Vegas casinos.
10. Spontaneity
One thing that the pandemic has taken from everyone is the ability to be spontaneous. You can't just wake up and go on a road trip or decide in a split second to try that new restaurant. You can't get in your car and visit a friend just because you miss them. When COVID-19 is behind us, we can't wait to make those spur-of-the-moment decisions that lead to epic downtown Las Vegas bar hopping or hitting it big at the top blackjack tables in downtown.
Downtown Las Vegas Has You Covered
As we patiently wait for the pandemic to pass, health and safety should always be our priorities. With that said, if you decide to venture out of the house, downtown Las Vegas has you covered. Fremont Street Experience has implemented strict guidelines and rules to keep everyone safe while they're having fun.
Remember, follow the latest guidelines for masks, stay socially distanced from other parties and wash your hands frequently. That way, you can check out all the things to do in downtown Las Vegas while staying safe and healthy and doing your part as a good citizen of the world.