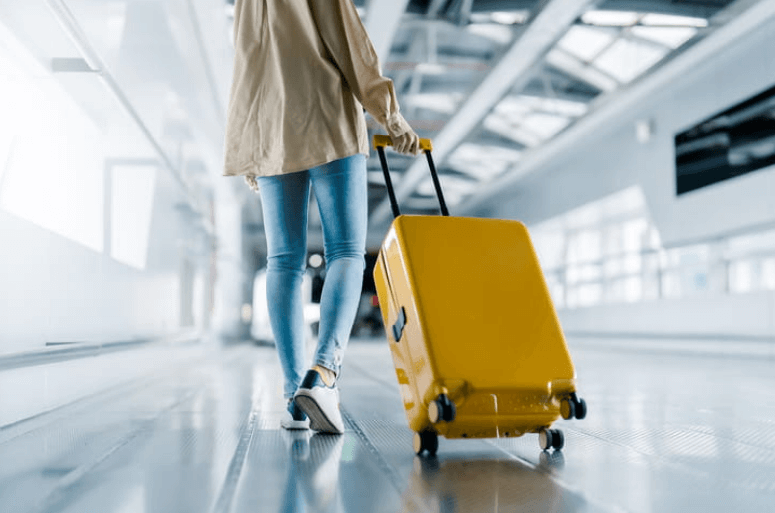 The Vegas Experience is something everyone has to do in their life at least once. Seeing and feeling the incredible excitement of glamor, glitz and gambling all in one place is an adventure like no other. The best part is you can plan a trip as extravagant or inexpensively as you like. You don't have to spend a fortune to have a great time in Las Vegas. A low-cost Vegas getaway is always within reach with a bit of research and planning ahead of time. Learn where and when to go, stay, eat and play with this Las Vegas trip planner guide. We'll help you save money, so maybe you can stay and play a little longer. 
Here's what we'll cover:
Cheapest month to travel

How long should my getaway be?

Great deals on hotels and dining

Off-strip casinos with great payouts

Free and low-cost activities
When is the cheapest month to travel to Las Vegas?
Winter, spring, summer or fall?
Airfare and hotel bargains abound during times of the year with the least amount of tourists visiting "The Entertainment Capital of the World," also known as Sin City.
The cheapest months to travel to Las Vegas are during non-holidays, usually in the late winter months from November to February. However, don't be concerned with the weather, as it can be pleasant with plenty of desert sunshine throughout the year. In summer, the temperatures can rise to three-digit degrees outside while inside buildings maintain their cool with air-conditioning.
Some say that going to Vegas in the sweltering summer heat months of June, July and August is when you can find the cheapest hotel rates. Most hotels have outdoor (and some indoor) pools to cool off. Many hotels also have spas where you can relax indoors in a quiet environment. It all depends on what you want to do when you get there. Regardless of the time of year, gambling in an air-conditioned casino is always a favorite option. You'll also want to be aware of holidays and conventions when rooms can book up well in advance.
How long of a stay should you plan for a getaway?
How long is a getaway? Is it a short break? A weekend getaway? 
Would you believe that science has figured out that a getaway vacation is best when it's eight days? By the 8th day, you feel settled in and have had time to explore a city and get to know what it has to offer. In Las Vegas, you can dive right into the adventure as soon as you arrive because Sin City stays open all night and day. If you only have a three-day weekend or a week, then Vegas is an excellent place for a low-cost getaway. Of course, it also depends on how long it takes you to fly or drive there and how much time you can fit into your schedule. No matter how long you spend, it will feel like a whole new world because all the activity is in one place. 
If you fly in, you don't necessarily have to rent a car. You can take a shuttle or use a ride app from the airport to your hotel at the Fremont Street Experience. And if you drive into Vegas to stay at the Fremont Street Experience, plenty of parking is available in their garage with 1,300 spaces. Rates start at $4 per hour or $20 maximum per day.
Bring comfortable shoes because you'll also want to do a lot of walking around the Fremont Street Experience to be sure you don't miss a thing!
How can I get great deals on hotels and dining?
Hotels in downtown Las Vegas,
The Fremont Street Experience offers great deals for low-cost Vegas getaways. There are nine hotels and casinos in a five-block area of downtown Las Vegas about five miles from the famous strip on Las Vegas Boulevard. Here, you can find cheap hotels in Las Vegas for less than $100 a night. Finding hotels as low as $49 a night with careful planning before your visit is also possible. You'll want to check out the special deals at all the hotels, as some offers are in conjunction with special holiday rates. To get even more of a deal, join one of the club programs for free. It's easy to sign up online. You can earn special discount room rates. The member cards are interchangeable for points and rewards at the hotels listed below.
Club One at the Circa Resort & Casino, the D Las Vegas or Golden Gate Hotel and Casino.
All Access Players Club for the FourQueens and Binion's Gambling Hall & Hotel.
Boyd Rewards card for the California Hotel, Main Street Station Hotel and Fremont Hotel.
24K Select Club for the Golden Nugget Hotel.
Another way to get a great hotel rate is to book online exclusively through the hotel website. You can also download the hotel app to your smartphone and conveniently check rates and deals. And at least four hotels have no resort fees, saving you more money to spend on other things. 
Some of the best hotels in Vegas are located at the Fremont Street Experience. All have great competitive promotions and deals with a wide range of room types to suit your taste and budget. Most offer pools, spas and shopping and have on-site casinos and restaurants. It can be hard to pick just one, but when you come to the Fremont Street Experience, you luck out because it's conveniently all in one location. No need to drive further around town when you can walk around safely at night or day to experience everything Vegas on a low-cost getaway.
Dining in downtown Las Vegas
There is such an enticing assortment of good places to eat in downtown Las Vegas ranging from casual to luxury restaurants. Some have snack places for a quick bite on the go. All are located in the heart of the Fremont Street Experience in and around the hotels, and all are within easy walking distance from each other. Try a new one each day of your stay! 
Four Queens Hotel And Casino: Hugo's Cellar, Chicago Brewing Co., Magnolia's Veranda.

Golden Gate Hotel and Casino: Project BBQ Las Vegas Food Truck.

The California Hotel And Casino: Redwood Steakhouse, Market Street Cafe. 

The Golden Nugget Hotel and Casino: Vic & Anthony's Steakhouse, The Chart House, Grotto Italian Ristorante.

Circa Resort and Casino: Barry's Downtown Prime, 8 East, Saginaw's Delicatessen, Victory Burger. 

The D Las Vegas: Andiamo Italian Steakhouse, American Coney Island, Bacon Nation.

Binion's Gambling Hall: Top of Binion's Steakhouse, Whiskey Licker Up, Benny's Smokin' BBQ & Brews, Cowgirl Up Cantina, Binion's Deli.

Main Street Station Hotel and Casino: Triple 7 Restaurant & Microbrewery, Garden Court. 

Fremont Hotel and Casino: The only Tony Roma's restaurant in Las Vegas. Plus, there are several "quick bites" snack places.
What are some good off-strip casinos with great payouts?
Staying at the Fremont Street Experience offers numerous casinos with great mega payouts. Join one of the player clubs to increase your chances of winning freebies through the accrual of a points system. Of particular note is the Club One New Member Challenge, where you can earn up to $400 in Free Play. From free comp dinners, hotel nights, upgrades and much more, you'll undoubtedly get more bang for the buck when you stay, eat and play at the Fremont Street Experience.
Check out below how much recent casino winners got! Wow!
The Four Queens Hotel and Casino have

free slot pulls

where you can instantly win $2,500 in cash.

The California Hotel and Casino had a

$1.3 million winner

in March 2022 after placing a $5 bet.

Binion's Gambling Hall offers a

free gaming app

with 1,000,000 coins upon signing up, and if you join their VIP Club, you can get 2,500,000 coins free!

The Golden Nugget Las Vegas

Casino

has a variety of events where you can win from $15,000-$100,000.

Circa Resort and Casino, where one lucky dude

won $1.25 million

in September 2022.

Main Street Station

Casino

, Brewery & Hotel recently had a winner of $931,640.

The

Golden Gate Hotel & Casino

has a $5 Jackpot Party side bet where you can win one million dollars playing Blackjack.

The Fremont Hotel and Casino, where someone recently won over $11 million dollars playing the Megabucks Doubleplay! Now that's a great payout!

The D Hotel and Casino had a lucky gambler win a massive

$1.4 million Wheel of Fortune jackpot

on May 4, 2022.
Come to Vegas to play and win at the Fremont Street Experience!
What are some free or low-cost activities in Las Vegas?
Free things to do
The Fremont Street Experience in Las Vegas downtown wows the visitor with so many things to do in Las Vegas for couples, families and groups. First, you can experience free live music and the world-famous Viva Vision light show. As you stroll the pedestrian mall, you'll find entertaining street performers standing on chip-shaped circles. If you want cheap things to do in Vegas, look at the Fremont Street Experience.
Speaking of the outdoor mall that stays open 24/7, you've got to check out the free live music that plays nightly starting at 6 p.m. There are three stages to choose from, playing through the night, covering all types of music, from rock to country to pop. There's even a special Downtown Rocks series featuring some of the most recognizable names in music. And did we mention all of this is free? Enjoy the street party, dancing and rocking out.
The Viva Vision light show is a spectacular must-see! It's a giant video screen 90 feet wide and hanging 90 feet high above the ground. The overhead canopy of lights sparkle, flash and move in time to the music creating a mind-blowing visual. Check out this YouTube video to get an idea of what to expect.
Be sure to take some photos using the hashtag #FremontStreet at the fabulous Las Vegas sign upon entering the downtown area. Pose among the colorful red giant dice and blue chips on a green roulette table ground. Or set yourself up between the original 26-foot tall Showgirls downtown gateway sign showing off you were in the City of Las Vegas.