There's a lot to love about the Four Queens in downtown Las Vegas.
Four Queens is an old-school casino, with outstanding values, great dining and drinking options, and an outgoing staff that makes any visit memorable.
We figured it was time to share our favorite things about Four Queens, so let's dive in!
1. No Resort Fees
Four Queens is one of the last hold-outs when it comes to resort fees. In fact, we can't think of another downtown hotel that doesn't charge them. Four Queens is right in the center of the action on Fremont Street, and most of its rooms have been renovated recently. You can book a stay on the hotel's official Web site.
2. Hugo's Cellar
Hugo's Cellar is consider by many to be not only one of the best restaurants in downtown, but in all of Las Vegas. It has throwback charm that's entirely uncommon in Vegas these days, and the food is world-class. Add exceptional service to the mix, and you've got one of the best dining experiences you can find in Sin City. View their Menu.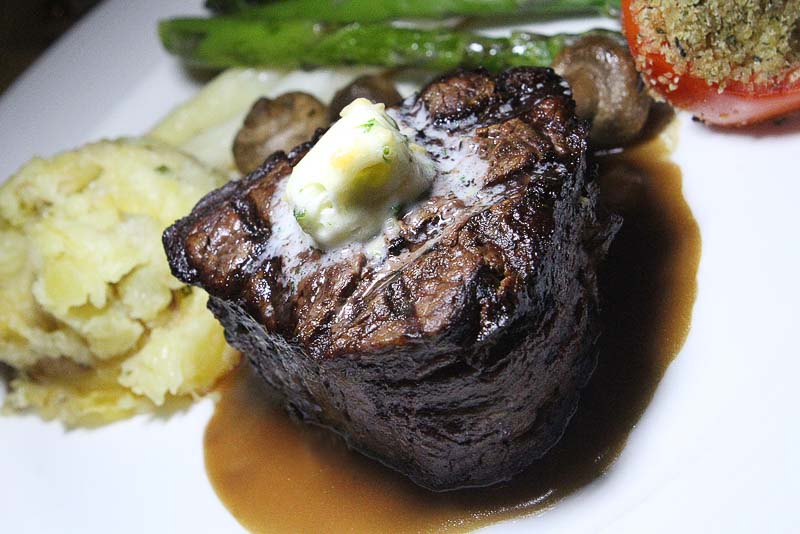 3. Loose Slots
Downtown Las Vegas is known for its "loose" slot machines (downtown's machines are about 10% looser than those on The Strip, according to UNLV's Center for Gaming Research), and Four Queens is no exception. If you're looking to get lucky in Vegas, Four Queens is the place to be.
4. Comedy-Magician Mike Hammer
Comedian and magician Mike Hammer's show is a hidden gem in Las Vegas. He consistently packs them in with his witty banter and astonishing illusions. There's no pretense here, just non-stop laughs. With ticket prices costing less than $30, it's a downtown-style bargain to boot. Get Mike Hammer tickets.
5. Wana Taco
Wana Taco, located just inside the entrance to Four Queens, started as a temporary stand but was such a smash with customers, it has become a permanent fixture. It's right next to the casino's Patio Bar, and trust us when we say these are some of the most satisfying tacos on Fremont Street.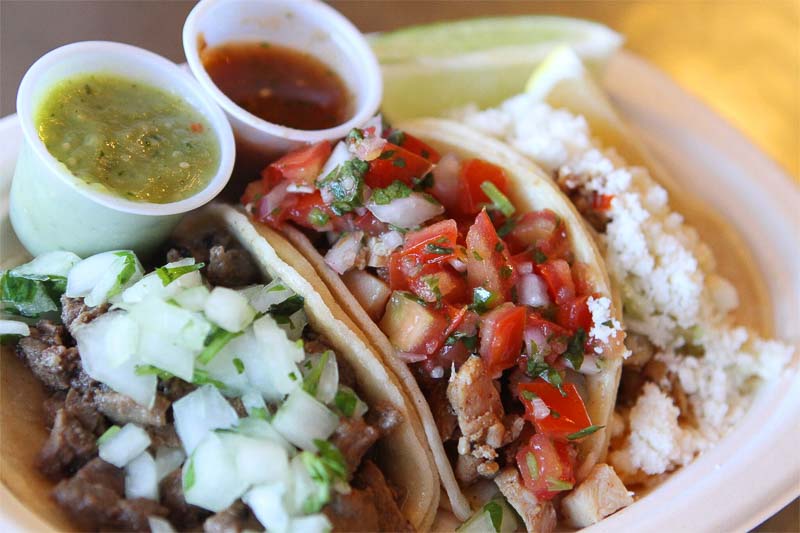 6. Take Photos in the Casino
We love taking and sharing photos of our Las Vegas experience, especially inside casinos. Some casinos are touchy about photos, but we love Four Queens because they actually encourage photography! Four Queens is the only casino we know of where there's even a sign stating photography is fine, as long as other patrons aren't bothered. So, snap away!
7. Kitschy Drink Cups
Downtown certainly doesn't lack in the area of collectible drinking vessels, but we love the ones available at Four Queens. Filling and refilling those cups has become one of our most beloved Fremont rituals.
8. Chicago Brewing Co.
Whether you're into video poker, award–winning micro-brews or tempting food at low prices, Chicago Brewing Co. at Four Queens delivers on all counts. Chicago Brewing Co. is the perfect spot to hang out with friends as you refuel for your Las Vegas adventure.
9. Free Slot Pulls
It's hard to go wrong with "free," and Four Queens offers free slot spins to draw customers from Fremont Street. Guests can win up to $2,500 in cash.
10. The Coolest Spot Downtown
Vegas can get toasty in the summer, so we're always seeking out ways to stay cool. After extensive research, we're convinced the entrance to Four Queens is the coolest place in downtown Las Vegas. The high-powered A/C at Four Queens keeps guests 40 degrees cooler than the ambient temperature, and that doesn't even take the frosty beverages into account. See more.
When we think Vegas, we think Four Queens. It has everything we love about Las Vegas casinos, from the food to the drinks and general party atmosphere.
Our top 10 list is just beginning of what we love about the place!
Four Queens sits at the landing point for the SlotZilla zipline, and provides great views of our 3rd Street stage.
The casino also has a generous loyalty club, so get the most from your play by signing up. It's free, and you'll love the perks.
We'd love to hear what you love about Four Queens, and say "hello" if you see us at our lucky bank of Wheel of Fortune machines.