There's a first time for everything, but that doesn't mean you need to feel like a total newbie!
If you're visiting downtown Las Vegas, here's your first piece of insider information: No, you're not just seeing things and, yes, that really did just happen.
Aside from that, here are eight tips to keep in mind when visiting downtown Las Vegas for the first time:
1. Feel Free to Drink Outside
Dreams really do come true. As long as you're of legal age, drinking outside is allowed. However, before you grab that bottle of booze and dance your way through the city like it's nobody's business, take note: Cans and bottles aren't allowed. Hey, even dreams have rules sometimes.
It's illegal to drink from cans or glass bottles while strolling down Fremont Street. This is primarily for the safety of guests, and is a common policy at large venues like sports arenas and concert venues.
Most casinos, bars and restaurants in the city serve alcoholic beverages in plastic containers so you can bring them with you when you step out of the establishment toward your next destination.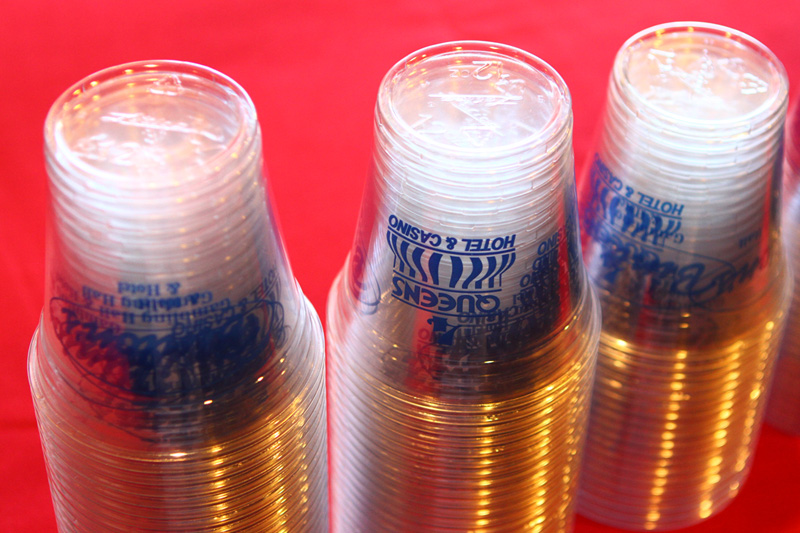 2. Visit Multiple Casinos
One of the best things about downtown Las Vegas is how close all the casinos are. On The Strip, while a neighboring casino may appear close, they're often great distances apart. Walking time is time better spent drinking, gambling and carousing.
If your lucky streak ends at one casino, a change of scenery can change your luck!
Check out some of our favorite Las Vegas casinos (they make up the Fremont Street Experience).
3. Get Free Drinks While You're Gambling
There may be no such thing as a free lunch, but there are free drinks when you're in downtown Vegas and you're gambling! Casinos downtown serve drinks to gamblers free of charge.
Different casinos have different policies about free drinks, so make sure to ask a bartender or cocktail waitress about the policies. In some cases, such as video poker bars, you'll have to play a certain period of time at a certain rate to receive a free, or "comped," drink. Typically, a $20 buy-in and $1 per hand of play will keep the free booze flowing.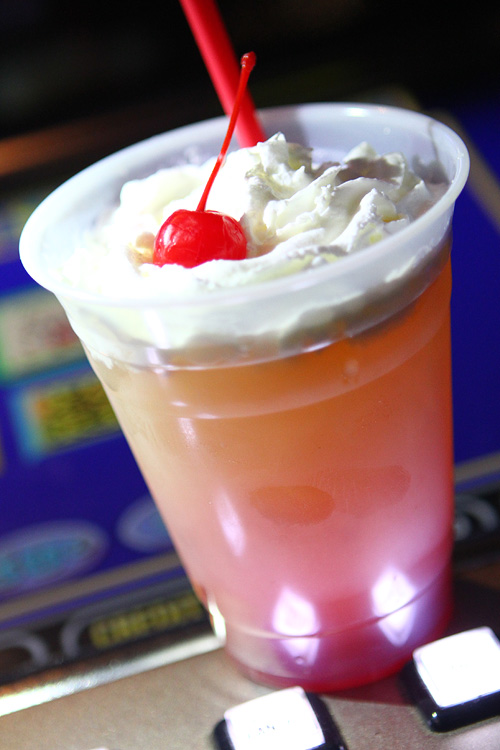 Keep an eye out for the cocktail servers circling the casino floors for a complimentary cocktail or beer, which brings us to our next point.
4. Always Tip Your Cocktail Waitresses and Dealers
Tipping is customary in Las Vegas, but with so many people providing service, things can get downright confusing. When in doubt, tip! It's always great to reward good service. Here are a few things to keep in mind:
Cocktail Servers
The drinks may be on the house, but your server is still working to take your order and bring them to you. Tipping a dollar or two per drink is perfect and very much appreciated. The more generous you are, the more you'll see the cocktail servers around.
Dealers
If the dealer is making your experience enjoyable (especially if you're winning), consider tipping. Actually, tip whether you're winning or not!
A common myth is dealers, because they work for the casino, root against players. That's far from the truth. Dealers are rooting for players to win and win big because winners tip more than those who are on the outs with Lady Luck.
You can tip either while you're playing (dealers love when players make bets on their behalf!) or as you "color up" and leave the table.
Other people you'll want to keep in mind when it comes to tipping are bellmen, taxi and rideshare drivers, restaurants servers and bartenders (flair and otherwise), spa workers and your concierge.
5. Watch for Special Events
We have a number of special events throughout the year, and those events can bring tens of thousands of people downtown. Take events, such as our free concerts, into account to avoid disappointment, and make sure to leave additional time for parking and other activities. Special events tend to mean SlotZilla zipline tickets could be scarce, so purchase your ticket ahead of time.
Check our calendar of events for details.
6. Pace Yourself
Vegas is a 24-hour town, meaning entertainment is available all day and all night. Day drinking, for the win! This can be both exciting and overwhelming.
One of the biggest mistakes people make when visiting downtown is peaking too early!
Take it easy and enjoy responsibly. You have a long night ahead of you, especially if you're planning an epic bar crawl in downtown Las Vegas!
7. Learn Gambling Basics
Vegas is known for many things, and gambling is definitely one of them. However, before you start betting money (especially if it's your first time), do learn the gambling basics. Know the game, know the odds and learn the strategies likely to help you whoop the house.
A few casinos, like the Golden Nugget, offer free gambling lessons, such as for craps.
8. Take Advantage of Free Diversions
No need to stay cooped up in your hotel if you're on a tight budget. There are so many exciting things to do in downtown Las Vegas, and many of them are free!
Our Viva Vision light shows are one of the best free things to do in Las Vegas. We've also got tons of free entertainment on three stages, every night of the year.
And don't forget about the epic people-watching on Fremont Street. That's a free spectacle you can't unsee!
You'll also want to grab a free photo with a million dollars at Binion's, try your hand at free slot machine spins at Binion's and Four Queens, kiss the Blarney Stone at The D and explore the treasures at Main Street Station (including Winston Churchill's snooker table).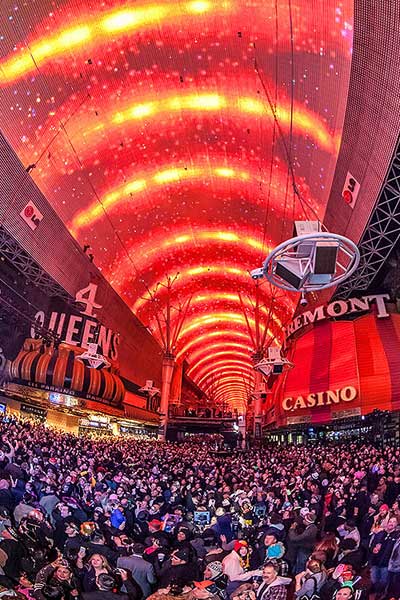 Go out, explore, take lots of pictures and enjoy all the free action and entertainment the city has to offer. If you share photos on Instagram, make sure to use #FremontStreet and your photos could end up on the Viva Vision screen!
If you've blown through your gambling budget, here's a list of 25 things to do on Fremont Street.
Keep these tips in mind and you're sure to have a fantastic time, and we can't wait to see you downtown.