In many cities, it's tough to think of nine great restaurants. In downtown Las Vegas, we can think of nine in just one resort!
Golden Nugget Las Vegas has brought together some serious restaurant talent and expertise to serve up an outstanding collection of culinary offerings, and if you're not hungry at the moment, read on, you will be.
There's something for every taste and price range at Golden Nugget, and these eateries are some of our favorite downtown.
Vic & Anthony's Steakhouse
Vic & Anthony's Steakhouse is pure class, and is easily among the best steakhouses in all of Las Vegas. From the steak and seafood options to irresistible signature cocktails, Vic & Anthony's is a throwback to a time when service was king and value was just part of the deal.
Chart House
Not gonna lie, half the appeal of this popular seafood restaurant is the epic 75,000-gallon tropical fish aquarium. But Chart House doesn't lean on its aquatic views alone. The restaurant offers an array of tempting dishes that make Chart House a downtown must-try.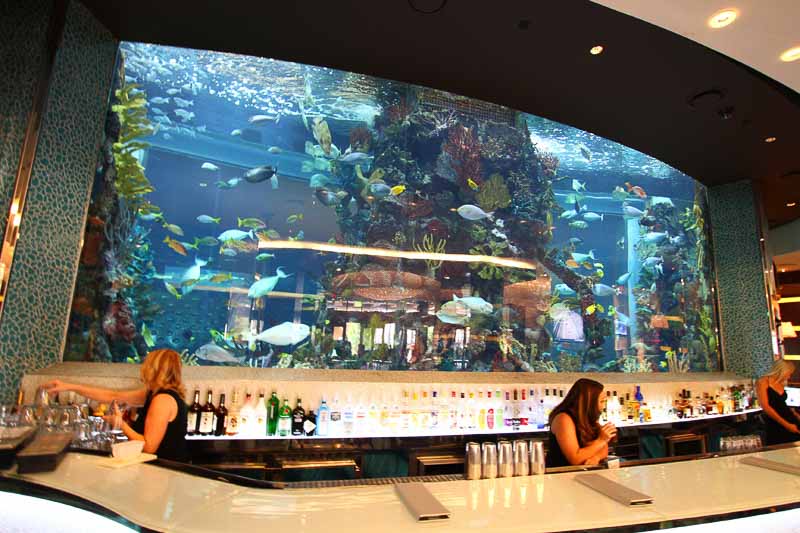 Saltgrass Steak House
Speaking of views, Saltgrass Steak House not only delivers on perfectly cooked Angus Beef steak, but it also looks out upon the hotel's shark aquarium and pool complex. Saltgrass boasts mouthwatering cuts, including bone-in ribeyes, center-cut filets and their Silver Star porterhouse, cooked to perfection with their famous Saltgrass-7 Steak Spice and finished with fresh garlic butter. They're open Thursday through Sunday.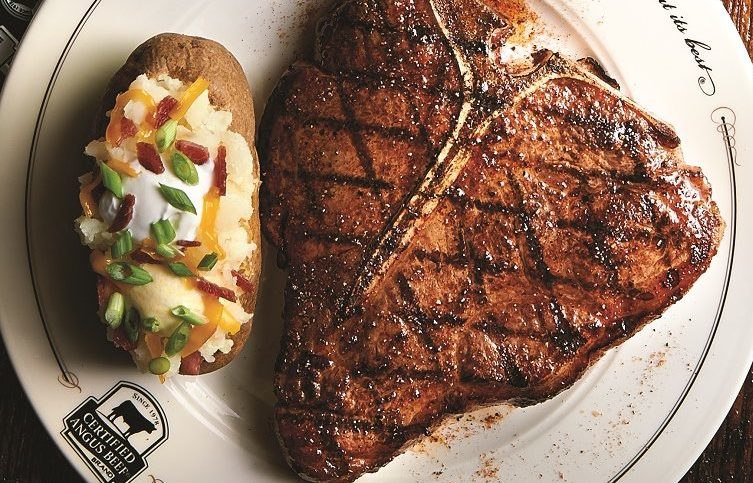 Claim Jumper
Golden Nugget is owned by restaurant and hospitality giant Landry's, so it makes sense one of their most recognizable brands would end up at this downtown Las Vegas resort. It would be difficult to find something not on the Claim Jumper menu, but even if it's the only thing you try, get the Chocolate Motherlode Cake. Trust us on this one.
Lillie's Asian Cuisine
Lillie's isn't one of the more high-profile restaurants at Golden Nugget, but it probably should be. Lillie's Asian Cuisine restaurant features an array of Far East dishes set against the visual drama of Hibachi grill cooking. It's optional, but why would you want to miss that whole onion ring volcano thing?
Red Sushi
Nobody does sushi downtown like Red Sushi, and not just because we can't think of anyone else that does sushi downtown. Sushi is as much art as it is food, and the chefs at Red Sushi are the consummate artists. Pair your hand-rolled sushi with sake, and you're set to fuel your Las Vegas adventures. Don't skip the Red Sushi happy hour from 4:00 p.m. to 6:00 p.m. daily for a snack and a sip for a song.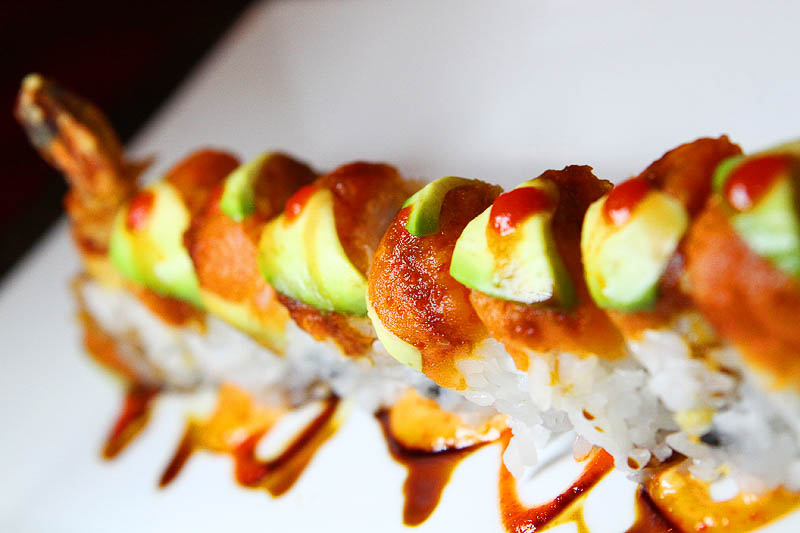 Cadillac Mexican Kitchen
Cadillac Mexican Kitchen isn't just a restaurant, it's a party! This lively spot has some of the best Mexican food in Vegas, as well as lots and lots of tequila. The full name of the place is actually Cadillac Mexican Kitchen & Tequila Bar, so you know they're serious, offering more than 70 varieties of tequila. Just around the corner from the restaurant's main entrance is a grab-and-go counter, so consider your munchies handled.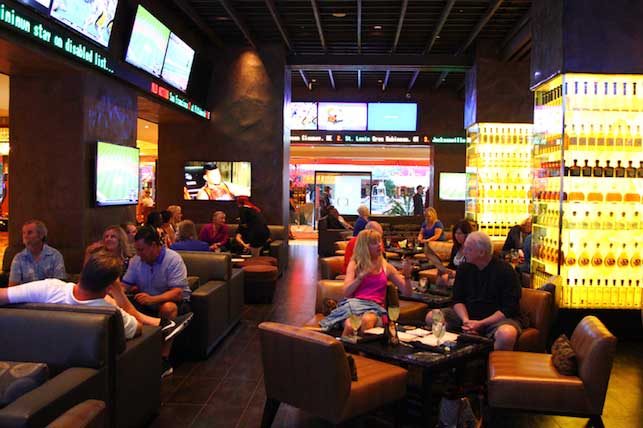 The Grille
The Grille is required dining for downtown visitors looking for a quickie. Burgers, dogs and sandwiches are prepared fresh and fast, and buget-minded sports fans will love the fact the Race and Sports Book is mere inches away. The menu isn't available elsewhere online, but we've got this.
Downtown Las Vegas has so many excellent restaurants, it's hard to choose. Our advice: Pace yourself, wear pants with an expandable waistband and get started at Golden Nugget.
Find out more about some of the best restaurants in Las Vegas on the Golden Nugget's official Web site, or explore more downtown Las Vegas restaurants.