Maybe you've been to Las Vegas a handful of times, and while the mainstream attractions are fun, you're looking for something a bit different. Luckily, Las Vegas is such a culturally rich and diverse city that there is no shortage of unique activities and experiences to be had.
Whether you're looking for a taste of the city's cultural heritage, an off-the-beaten-path adventure, or just some fun in the sun, Las Vegas has plenty of secret gems to explore.
1. Visit the Nevada State Museum
Located at the Springs Preserve in Las Vegas, Nevada, the Nevada State Museum is one of seven museums operated by the Nevada Department of Tourism and Cultural Affairs. Explore a wealth of knowledge about the state's history through interactive exhibits, video presentations and interactive displays that bring to life iconic moments in time.
Learn about prehistoric life before humans discovered this land, how pioneers were able to settle in this wild terrain during the 19th century, and what challenges they faced while doing so. Delve into the state's modern-day culture and see how far it has come from its humble beginnings. With engaging exhibits and educational resources, this hidden gem is sure to provide a memorable experience for all ages!
2. Visit the Ghost Donkey Speakeasy Bar
Are you a Tequila fanatic? Then it's time to veer away from the touristy bars and head over to the Ghost Donkey Speakeasy Bar. Nestled in the heart of downtown Las Vegas, this is a hidden gem that exudes charm and character. Enjoy unique cocktails crafted with fine tequilas and mezcals while being surrounded by a cozy atmosphere complete with lowlights, vintage decor and music.
As soon as you arrive, you'll be able to spot this place—thanks to its unmistakable pink donkey logo affixed proudly at the front. You can enjoy some tasty bar snacks while listening to Latin tunes provided by live musicians almost every night.
3. Find the Secret Pizza in the Cosmopolitan
Ever been to a restaurant so hidden away that it's almost like a secret? That's The Secret Pizza Company, tucked away on the third floor of The Cosmopolitan in Las Vegas. Not only is it hard to find, but there are no signs or entrance markings—which has caused many potential diners to pass by without even noticing its presence.
But if you can find it, the journey is oh-so-worth it! Offering hot pizza in slices and classic pinball machines, this little hideaway cafe will quickly become your favorite spot. Be sure to share the news with friends back home, and they'll be impressed with your Las Vegas knowledge.
The best part about finding a slice of secret pizza? It's incredibly inexpensive! While most of the neighboring restaurants in the Cosmopolitan offer pricier meals, you'll be able to enjoy a slice of pizza for just a few dollars.
4. See the Colorful Seven Magic Mountains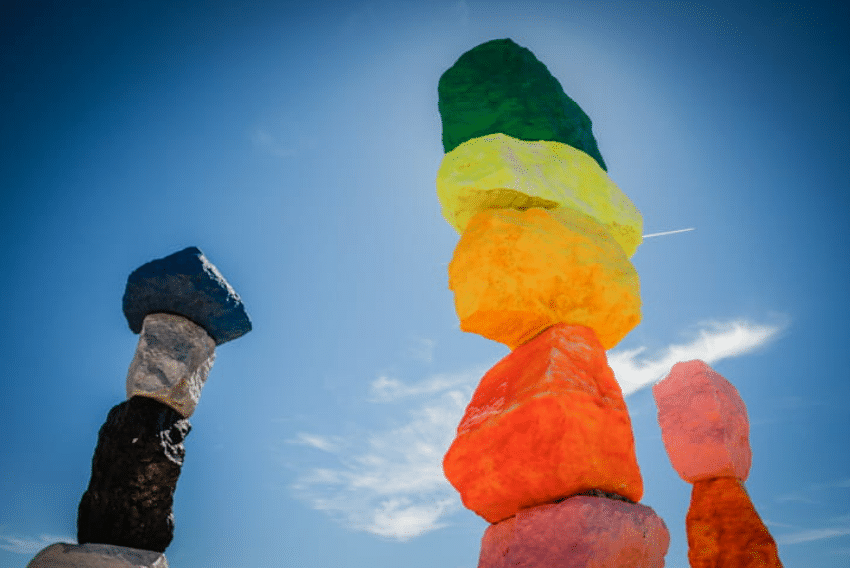 The Seven Magic Mountains is a stunning piece of land art located just outside Las Vegas. The seven towers are made from giant boulders in shades of pink, yellow, blue and orange stacked about 30 feet tall—an eye-catching display that's hard to miss!
Created by Swiss artist Ugo Rondinone in 2016, this piece of artwork was designed to bring a bit of natural beauty and vibrant colors to the desert landscape. Take a short drive from Las Vegas and experience this one-of-a-kind installation for yourself. And if you're lucky, you may even catch an Instagram-worthy sunset in the background.
5. See an Actual Piece of the Titanic
If you're in the mood for something a bit more unusual, head over to the Titanic Artifact Exhibit at The Luxor Hotel and Casino. Here, visitors can view an extensive collection of actual artifacts retrieved from the wreckage of the famous Titanic ship. Many of these items have been restored and displayed in glass cases for everyone to admire.
You may be a huge history buff or just a fan of the popular movie, but either way, this is a must-see attraction in Las Vegas. And since it's located inside a hotel, you can easily combine it with other activities such as gambling, shopping or dining.
6. Check Out the Meow Wolf Interactive Art Gallery
Looking for Las Vegas off-strip attractions? Just a short drive from the Strip lies Meow Wolf, an interactive art gallery and experience unlike any other. Here, you can explore wild and imaginative environments created by over 100 local artists. Explore mysterious pathways that lead to hidden rooms with all sorts of surprises, or wander into one of their many virtual reality portals for a truly immersive experience.
This one-of-a-kind attraction is perfect for both adults and children. Whether you're looking to explore a whole new world or just take in some stunning artwork, you won't find anything quite like Meow Wolf. Prepare to be dazzled by these creative hidden gems in Las Vegas.
7. Take a Once-In-a-Lifetime Helicopter Tour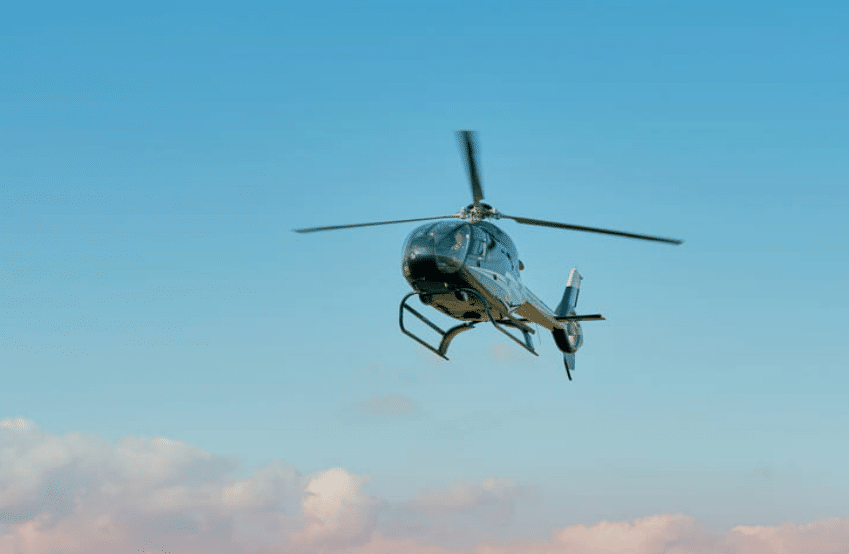 If you're ready to enjoy Las Vegas off the beaten path, it's time to rise into the sky and check out the city from a bird's eye view. Many companies offer helicopter tours of Las Vegas, which take you over some of the most iconic sights, such as the Bellagio fountains and The Strip.
Adventure seekers can even choose to take a sunset flight and soar above the city as it lights up for the night. It's an experience you won't soon forget—perfect for someone looking for something different from the typical Las Vegas attractions.
8. Unleash Your Inner Rocker With Kiss Monster Mini Golf
If you're looking for something fun and unique to do in Las Vegas, Kiss Monster Mini Golf is a must-visit. Located near the world-famous Las Vegas Strip, this 18-hole mini golf course immerses you in a rock 'n' roll fantasy.
Putt your way through wild neon designs while listening to classic songs from artists such as KISS, Motley Crue and Guns N' Roses. You'll also find arcade games, special events and a rock-and-roll chapel for weddings if you're feeling particularly romantic.
It's one of the best Las Vegas Strip hidden secrets and is located within the Rio All-Suite hotel, which is accessible for anyone staying central to the strip.
9. Eat In Style At Barry's Downtown Prime
Experience a night out like no other at Barry's Downtown Prime, the new classic steakhouse that blends vintage glamor and Las Vegas hospitality with modern innovation and design.
This upscale eatery is helmed by Executive Chef Barry Dakake, who curates an unforgettable dinner experience featuring downtown's finest steaks and seafood, expertly prepared tableside presentations and signature cocktails sure to tantalize your taste buds.
So make sure to visit one of the best restaurants in downtown Las Vegas to avoid the less delicious overly-touristy options nearby.
10. Immerse Yourself in the Akhob Installation
If you're looking for something unique when it comes to checking out downtown Vegas entertainment, you can visit the Akhob art gallery.
The awe-inspiring work of art by James Turrell is located in the Louis Vuitton store at CityCenter and is a must-see for all to behold.
The piece is an immersive visual show, taking its name from the ancient Egyptian word for "pure water." The two chambers radiate with a dazzling array of slowly morphing light, in all its glorious hues and tints.
Don't miss out on this extraordinary 24-minute journey. Be sure to book your reservations well in advance so that you can fully immerse yourself without any wait.
11. Get Nostalgic At the Pinball Hall of Fame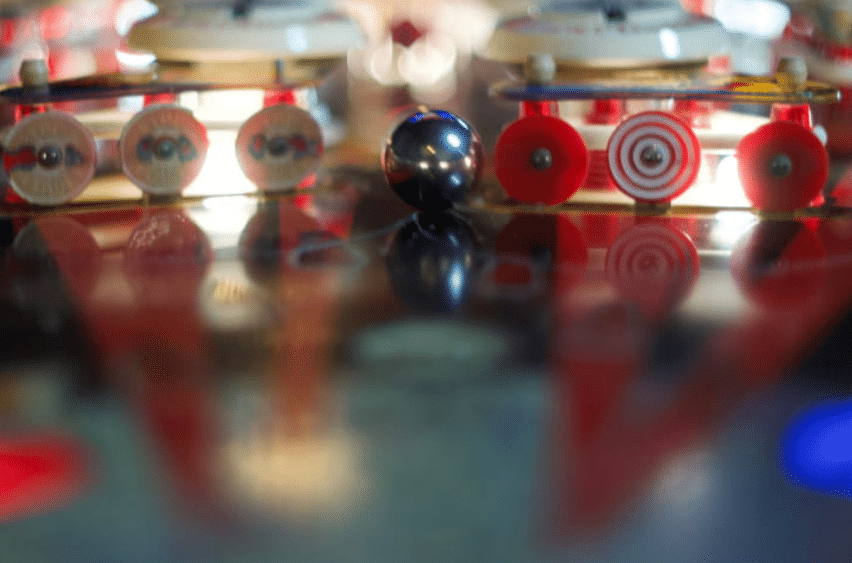 If you're a fan of classic pinball machines, then you don't want to miss the Pinball Hall of Fame. The museum is home to over 200 unique pinball machines from all different eras, and it's one of the greatest secret places in Vegas.
The best part about this blast from the past is that it's free to enter, and all of the pinball machines are available to play. You can thank the Las Vegas Pinball Collectors Club for keeping this nostalgia alive and well while also allowing access to the public.
12. Enjoy the Downtown Container Park
If you're looking for a fun and vibrant place to explore in Las Vegas, then the Downtown Container Park is just the spot. The park is made up of repurposed shipping containers, transformed into unique shops, restaurants and other businesses that offer something special for all who visit. 
From live music performances to outdoor movie nights to interactive art installations, there's always something new to explore.
You can also grab food and drinks and shop at local boutiques while enjoying your day at the park. You'll have plenty to do, even if you dedicate a whole day to this attraction.
13. Go Old School and Visit the Fremont Hotel & Casino
While there are plenty of popular casino options on the Las Vegas Strip, why not go old school and check out the Fremont Hotel & Casino? Established in 1956, this casino has become a classic for those looking for an old-school gaming experience.
From their vintage slot machines to the iconic neon signs that have graced the skyline since day one, it's an experience you won't want to miss. And if you're looking for a place to stay, they offer comfortable, affordable rooms that come with all the amenities you need.
The Bottom Line: Hidden Gems In Las Vegas
Now that you have a few new ideas for secret places to check out in Vegas, you can explore the city with a whole new perspective.Visiting Las Vegas soon? Book a zipline adventure, get lucky at an iconic casino or enjoy one of the dozens of nightly shows and events. You can't go wrong with whatever you choose to do! Happy travels!