On Nov. 9, the world celebrates the 31th anniversary of the fall of the Berlin Wall. We suggest taking the revelry to Main Street Station in downtown Las Vegas.
That's because Main Street Station boasts a massive slab of the actual Berlin Wall!
Yep, there's a piece of the Berlin Wall in the men's restroom just off the casino floor at Main Street Station. Women can view the Berlin Wall, too, of course. Just ask a security officer for an escort. Don't make it weird.
When the Berlin Wall fell, on Nov. 9, 1989, it was a pivotal event in world history, and it's a great excuse to visit Main Street Station, just a block or two off Fremont Street Experience.
Just as Berlin was reunited, you can be reunited with the rare curiosities and antiques that make Main Street Station utterly unique.
Beyond the Berlin Wall, guests will also find Winston Churchill's snooker table (see below), street lamps from Brussels, Belgium, doors from the Pullman Mansion, bronze doors from the Kuwait Royal Bank, a chandelier from the Figaro Opera House in Paris and other oddities.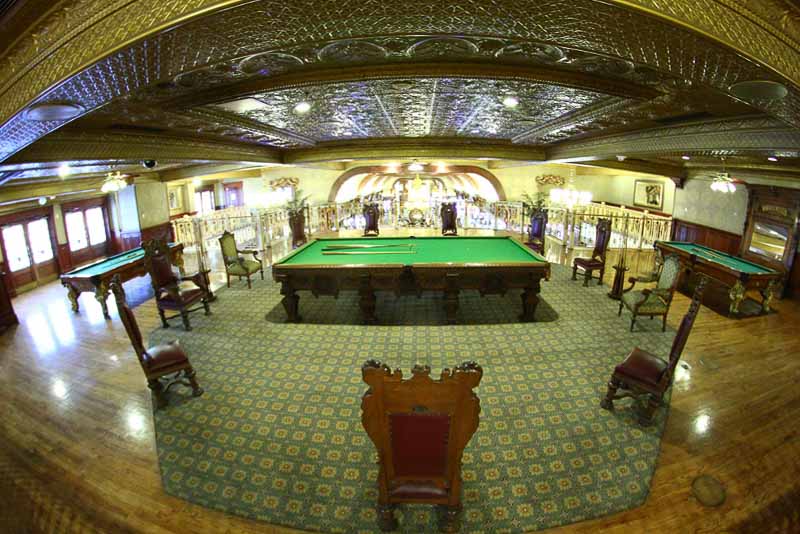 It's also worth noting Main Street Station has some of the best gambling and freshest beer in all of Las Vegas, too!
Read more about the fall of the Berlin Wall, and don't be mad you accidentally learned some history in the Downtown Insider blog. Downtown Las Vegas has some amazing history, too, so that's just how we roll.