Join Hoobastank, Soul Asylum, and Alien Ant Farm For A Night of Rock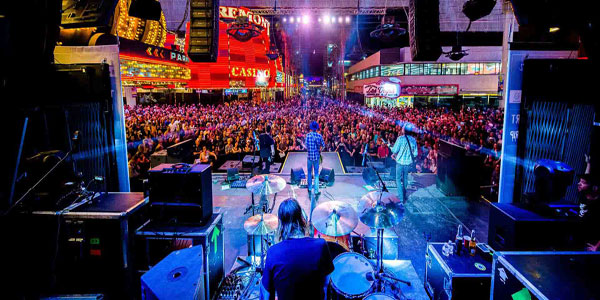 Free Live Concert Featuring Hoobastank, Soul Asylum, and Alien Ant Farm
Saturday, July 30th
3rd Street Stage
ALIEN ANT FARM – 7:00 P.M.
Since the formation of Alien Ant Farm in 1995, the quartet has enjoyed worldwide success. Over the course of their four studio albums, cumulative sales surpass five million units a Grammy nomination and 4 top 10 singles.
SOUL ASYLUM – 8:00 P.M.
Grammy award-winning and multi-platinum selling rock band, SOUL ASYLUM started as Minneapolis' punk younger brothers to the Replacements and Husker Dü. Their 1992 breakthrough album, Grave Dancer's Union featured the international hits "Runaway Train" and "Black Gold" and "Somebody to Shove". "Runaway Train" won a Grammy, and its music video brought nearly 2 dozen missing and exploited children and teens around the world home to their families.
The current Soul Asylum line-up features Dave Pirner; lead vocals/guitar, Michael Bland on drums, Ryan Smith on lead guitar, and Wynston Roye on bass.
HOOBASTANK – 9:00 P.M.
On November 20th, 2021, Hoobastank celebrated 20 years of their self-titled release, Hoobastank. The 2001 album launched the career of the band to mainstream success with huge singles including "Crawling In The Dark", "Running Away" and "Remember Me" – all of which have since been certified RIAA platinum. Almost two decades later, the band is still clocking
 in at over 6M monthly listeners on Spotify and "Crawling In The Dark" has surpassed the 100M streaming mark across DSPs. The band's 2003 follow up studio album The Reason took them to even greater heights and solidified Hoobastank as a household name. The title track "The Reason" went 4x platinum and racked up quiet few #1 chart positions along the way, while the album went 2x platinum. " The Reason" has over 2 Billion streams/views which has helped lead the way to the bands catalog surpassing the 3 billion mark across the DSPs. The band looks forward to continuing their success in the years to come while also celebrating what they have accomplished so far. They will be hitting the road again in 2022 and hope to see all of their fans in person at a show sometime soon.