Located outside on Fremont Street Experience
The Patio Bar is a 43-foot long bar with 62 seat outdoor patio that wraps around the corner of the property next to the 3rd Street Fremont Street Experience concert stage. When you are refilling between concerts or just people watching on Fremont Street, be sure to grab yourself a cold beer from the Patio Bar!
If you can't make it inside, don't worry. We are located on the outside!
Alcohol served right outside for you to take with you into open-air street mall.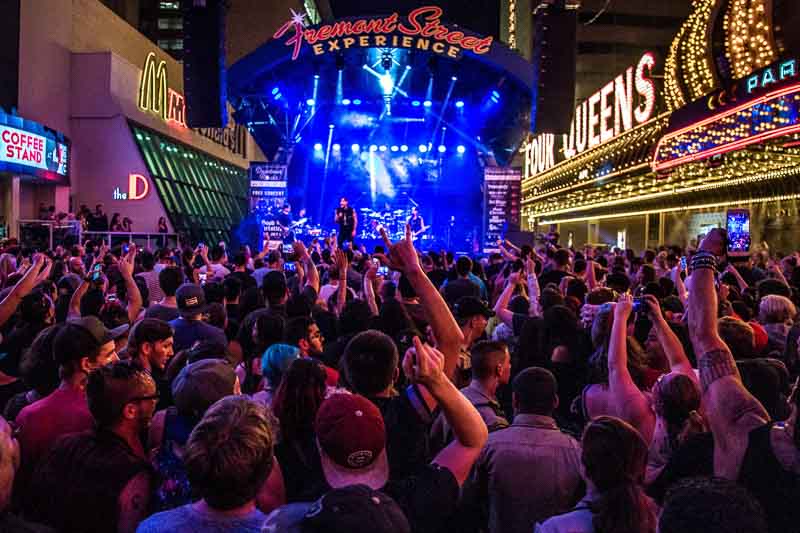 Located right next to the 3rd Street Stage for quick refills to keep hydrated during the show!