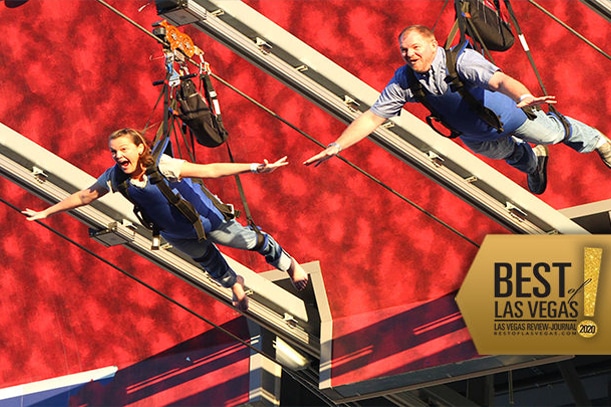 Zoomline
Ultimate
11 Stories Up
Fly Super Hero Style
5 Blocks Long
$69*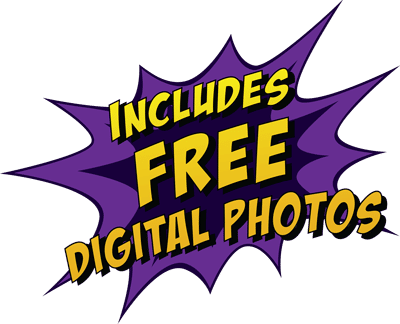 What is SlotZilla?
If you're looking for a family-friendly Vegas experience you can only do in Sin City, SlotZilla is your answer. SlotZilla is an 11-story slot machine-inspired zipline attraction and is one of the best things to do in Las Vegas. You and your friends get an exclusive view of downtown Las Vegas while soaring high above the Fremont Street Experience crowds.
The multi-million-dollar SlotZilla is the world's largest slot machine and features Las Vegas icons such as oversized dice, a martini glass, a pink flamingo, coins, video reels, a giant arm, and two showgirls. While there are many ziplines throughout the world, SlotZilla is the only zipline tour of downtown Las Vegas.
How much is SlotZilla?
SlotZilla offers two ways to fly, the lower Zip-Zilla (Zipline) and the upper Super-Hero Zoom (Zoomline).
It's $49* for the Zipline and $69* for the Zoomline.
What are the hours of operation for SlotZilla?
SUPER-HERO ZOOM (ZOOMLINE)
Monday – Wednesday, 12 p.m. to 1 a.m.
Thursday – Sunday, 12 p.m. to 2 a.m.
ZIP-ZILLA (ZIPLINE)
Monday – Wednesday, 4 p.m. to 1 a.m.
Thursday – Sunday, 12 p.m. to 2 a.m.
Have more questions? See our SlotZilla FAQ page.
¿Hablas español? Ver en español.
*Plus Additional Fees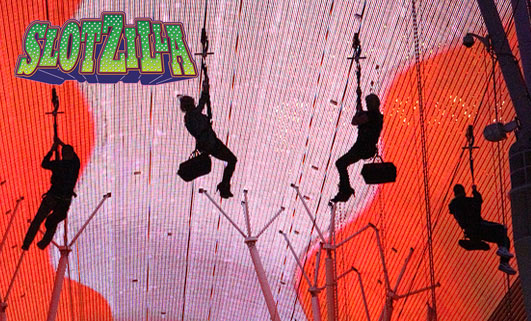 Zip-Zilla (Zipline)
The Zipline launches from a platform 77 feet in the air. Flyers will be in a seated position and land halfway down the Fremont Street Experience pedestrian promenade, between the Four Queens and Fremont casinos.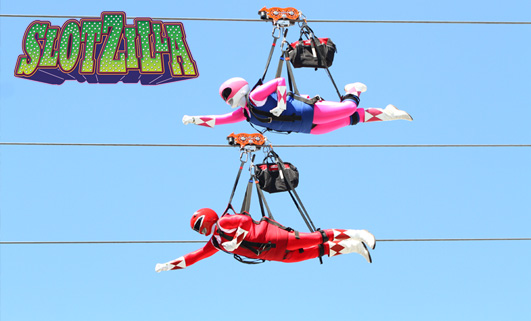 Super-Hero Zoom (Zoomline)
The Zoomline launches from a platform more than ten stories up in the air (114 feet) and whisks flyers 1,750 feet, all the way down the Fremont Street Experience, to a landing platform at the city's most historic casino, Golden Gate. The upper Zoomline provides even more thrills by sending flyers prone, or "superhero-style," for an unprecedented view of the party that never ends at Fremont Street Experience. We guarantee it's unlike anything you've ever done before and are unlikely to ever forget! Flyers travel down the ziplines at up to 40 miles per hour.
You Won't Stop Talking About It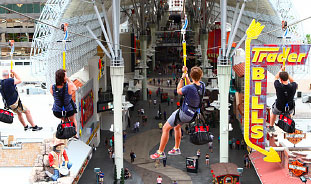 "OMG, fun, fun, fun! It was a blast! Pictures at the end were great, would do it again for sure!" ~T.J. on TripAdvisor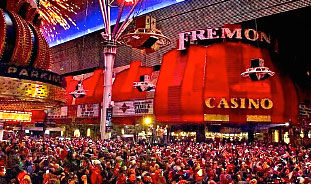 "Breathtaking. Wow, what an experience! Fly above Fremont like superman at 35 m.p.h. under the world's biggest TV. This was amazing!" ~David P. on TripAdvisor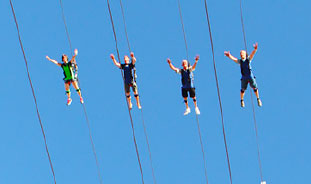 "So much fun! An absolute blast! And experience not to be missed. I sang 'Viva Las Vegas' as I zipped-wired over Fremont Street." ~Michelle C. on TripAdvisor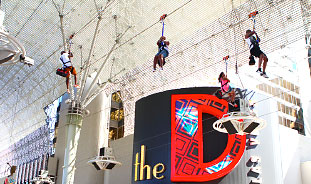 "Would totally do it again, especially for the price you pay. Worth it for the different viewpoint, soaring above the crowds of Fremont Street!" ~Deonna on TripAdvisor