On May 25, 2018, Candlebox and Cracker kicked off our 2018 Downtown Rocks summer concert series with back-to-back performances in the heart of downtown.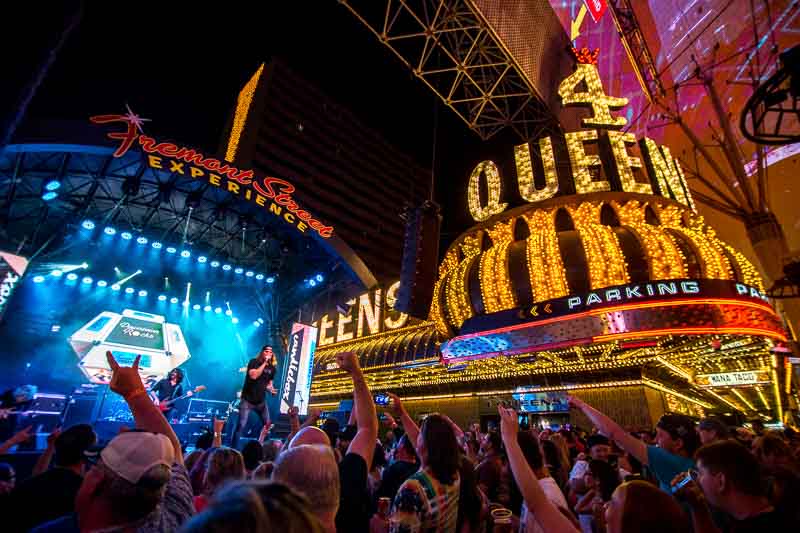 Cracker was up first, filling Fremont Street with their unique sound which has been described in a number of ways: Alt-rock, Americana and even "insurgent-country."
The band has put out 10 studio albums and have been making memorable music for a quarter century.
Next, Candlebox lit up the crowd with hits like "Change," "You," "Far Behind" and "Simple Lessons."
Candlebox, too, has been at the music business for decades, currently celebrating their 25th anniversary.
Here's more about Candlebox at Fremont Street Experience.
You never know what might happen at a Fremont Street Experience concert! During the Candlebox show, fans got up close and person with the band's lead singer, Kevin Martin.
The shows from Candlebox and Cracker mark the beginning of the most ambitious summer concert series, ever.
This year's Downtown Rocks concert series features an eclectic mix of bands and musical styles.
Here's a look at Candlebox and Cracker in action.
Acts include Filter and Lit (June 9), Everclear (June 30), Billy Ray Cyrus (July 4), The Cult (July 14), Eddie Money and Jefferson Starship (July 21) and others.
Check out the full Downtown Rocks summer concert series and we'll see you on Fremont Street.
[flagallery gid=29]